Previous
7
8
9
10
11
12
13
14
15
16
Next
History, Am.: 20th C.

Personal Accounts by Women in SNCC
Author: Edited by Faith S. Holsaert, Martha Prescod Norman Noonan, Judy Richardson, Betty Garman Robinson, Jean Smith Young, and Dorothy M. Zellner
Pub Date: Cloth: 2010; Paper: August 2012

An unprecedented women's history of the Civil Rights Movement, from sit-ins to Black Power learn more...


Black Student Power in the Late 1960s
Author: Stefan M. Bradley
Pub Date: Cloth: 2009; Paper: August 2012

A vigorous study of the black activism and civil disobedience that rocked the Ivy League in the 1960s learn more...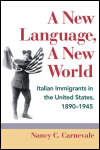 Italian Immigrants in the United States, 1890-1945
Author: Nancy C. Carnevale
Pub Date: Cloth: 2009; Paper: July 2012

An insightful history of Italian immigrants' personal experience of language in America learn more...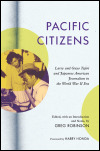 Larry and Guyo Tajiri and Japanese American Journalism in the World War II Era
Author: Edited, with an Introduction and Notes, by Greg Robinson
Pub Date: March 2012

The power of the press in Japanese American history learn more...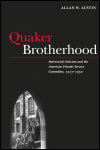 Interracial Activism and the American Friends Service Committee, 1917-1950
Author: Allan W. Austin
Pub Date: October 2012

The links among religion, race relations, and peace activism learn more...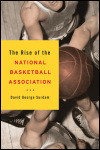 Author: David George Surdam
Pub Date: November 2012

How the NBA went from nothing . . . to "nothing but net" learn more...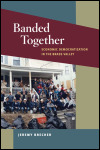 Economic Democratization in the Brass Valley
Author: Jeremy Brecher
Pub Date: May 2011

One community's response to globalization and deindustrialization learn more...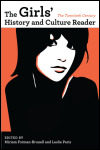 Author: Edited by Miriam Forman-Brunell and Leslie Paris
Pub Date: January 2011

A pioneering, field-defining collection of essential texts exploring girlhood in the twentieth century learn more...


People and Power in Ecuador
Author: Norman E. Whitten Jr. and Dorothea Scott Whitten
Pub Date: June 2011

A unique examination of ethnography as a theory-constructive endeavor focused on indigenous and Afro-descended Ecuadorian people learn more...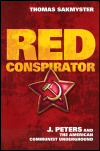 J. Peters and the American Communist Underground
Author: Thomas Sakmyster
Pub Date: March 2011

The definitive study of the "Hungarian man of mystery," shadowy spymaster J. Peters learn more...


Previous
7
8
9
10
11
12
13
14
15
16
Next