Previous
13
14
15
16
17
18
19
20
21
22
Next
History, Am.: 20th C.
Migration Lived and Imagined
Author: Mary H. Blewett
Pub Date: April 2009

Understanding migration through the lives and fiction of migrant workers in New England learn more...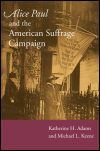 Author: Katherine H. Adams and Michael L. Keene
Pub Date: January 2008

The first analysis of suffragist Alice Paul's controversial rhetorical strategies learn more...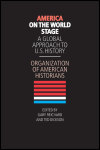 A Global Approach to U.S. History
Author: Organization of American Historians
Pub Date: April 2008

A fresh perspective on United States history, emphasizing a global context learn more...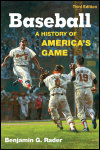 A History of America's Game
Author: Benjamin G. Rader
Pub Date: May 2008

A succinct history of baseball, newly revised and updated learn more...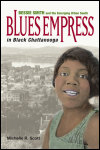 Bessie Smith and the Emerging Urban South
Author: Michelle R. Scott
Pub Date: August 2008

The cultural and industrial reconstruction of the South, explored through a major figure in early black music learn more...


Author: Tiny Kline
Pub Date: July 2008

A glimpse of day-to-day life under the big top, from one of the circus's most remarkable performers learn more...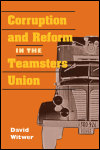 Author: David Witwer
Pub Date: Cloth: 2003; Paper: 2008

A history of corruption and reform in the Teamsters Union learn more...



Harvey Matusow and the Informer System in the McCarthy Era
Author: Robert M. Lichtman and Ronald D. Cohen
Pub Date: March 2008

A history of one the McCarthy Era's most infamous witnesses--and his sensational recantation that changed the system learn more...



A Documentary History of the American Years, Volume 2: Making Speech Free, 1902-1909
Author: Emma Goldman
Pub Date: August 2008

A unique history of one of American radicalism's most fiercely outspoken figures learn more...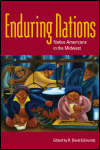 Native Americans in the Midwest
Author: Edited by R. David Edmunds
Pub Date: July 2008

Diverse perspectives on midwestern Native American communities learn more...


Previous
13
14
15
16
17
18
19
20
21
22
Next