Previous
8
9
10
11
12
13
14
15
16
17
Next
Labor Studies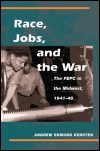 The FEPC in the Midwest, 1941-46
Author: Andrew E. Kersten
Pub Date: May 2007

A richly detailed look at the crucial role of federally supported civil rights activism learn more...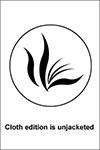 The American Federation of Labor and the Great War, 1917-18
Author: Samuel Gompers
Pub Date: July 2007

Important shifts in labor history before, during, and after wartime learn more...


Author: Archie Green
Pub Date: 2007

The art, craft, and social history behind tin men learn more...


Conservation, Consumerism, and Labor in Oregon, 1910-30
Author: Lawrence M. Lipin
Pub Date: March 2007

Exploring the tight ties between wilderness use and class. learn more...


Author: Flora Tristan
Pub Date: August 2007

A nineteenth-century social reform proposal, available again learn more...


Author: Cecelia Bucki
Pub Date: May 2006

learn more...


Author: Edited by Karen Ahlquist
Pub Date: September 2006

The chorus and its effect on music and the world learn more...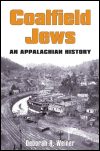 Author: Deborah R. Weiner
Pub Date: October 2006

The stories of vibrant eastern European Jewish communities in the Appalachian coalfields learn more...


Country Music and the Southern Working Class
Author: Bill C. Malone
Pub Date: Cloth: 2002; Paper: 2006

learn more...


Chinese Women Garment Workers in New York City, 1948-92
Author: Xiaolan Bao
Pub Date: 2006

Bao looks at the dramatic 1982 strike of 20,000 Chinese-American garment workers (most of them women) and explores the profound transformation of family culture that enabled this uncharacteristic militancy and organized protest. learn more...


Previous
8
9
10
11
12
13
14
15
16
17
Next