Previous
8
9
10
11
12
13
14
15
16
17
Next
Labor Studies
Author: Edited by Nick Salvatore
Pub Date: February 2007

Catholicism's impact on the lives and work of professional historians. learn more...


Author: Alice Kessler-Harris
Pub Date: January 2007

The role of gender in the history of the working class world learn more...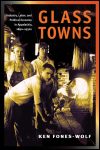 Industry, Labor, and Political Economy in Appalachia, 1890-1930s
Author: Ken Fones-Wolf
Pub Date: January 2007

Exploring a path not taken in Appalachian economic development--one that might have led away from underdevelopment learn more...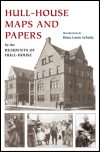 A Presentation of Nationalities and Wages in a Congested District of Chicago, Together with Comments and Essays on Problems Growing Out of the Social Conditions
Author: By Residents of Hull-House
Pub Date: February 2007

Jane Addams's early attempt to empower the people with information. learn more...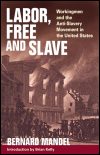 Workingmen and the Anti-Slavery Movement in the United States
Author: Bernard Mandel
Pub Date: April 2007

A classic piece of Old Left scholarship made available to a new generation of students and activists learn more...


Strategies of Working-Class Women during the Depression
Author: Mary E. Triece
Pub Date: February 2007

Working-class women's creative challenges to oppressive gender norms and workplace discrimination. learn more...


Women, Work, and the French Revolution
Author: Lisa DiCaprio
Pub Date: June 2007

Women workers and the revolutionary origins of the modern welfare state learn more...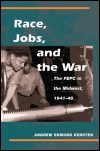 The FEPC in the Midwest, 1941-46
Author: Andrew E. Kersten
Pub Date: May 2007

A richly detailed look at the crucial role of federally supported civil rights activism learn more...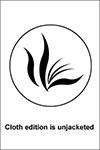 The American Federation of Labor and the Great War, 1917-18
Author: Samuel Gompers
Pub Date: July 2007

Important shifts in labor history before, during, and after wartime learn more...


Author: Archie Green
Pub Date: 2007

The art, craft, and social history behind tin men learn more...


Previous
8
9
10
11
12
13
14
15
16
17
Next