Previous
9
10
11
12
13
14
15
16
17
18
Next
Labor Studies
Conservation, Consumerism, and Labor in Oregon, 1910-30
Author: Lawrence M. Lipin
Pub Date: March 2007

Exploring the tight ties between wilderness use and class. learn more...


Author: Flora Tristan
Pub Date: August 2007

A nineteenth-century social reform proposal, available again learn more...


Author: Cecelia Bucki
Pub Date: May 2006

learn more...


Author: Edited by Karen Ahlquist
Pub Date: September 2006

The chorus and its effect on music and the world learn more...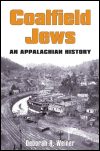 Author: Deborah R. Weiner
Pub Date: October 2006

The stories of vibrant eastern European Jewish communities in the Appalachian coalfields learn more...


Country Music and the Southern Working Class
Author: Bill C. Malone
Pub Date: Cloth: 2002; Paper: 2006

learn more...


Chinese Women Garment Workers in New York City, 1948-92
Author: Xiaolan Bao
Pub Date: 2006

Bao looks at the dramatic 1982 strike of 20,000 Chinese-American garment workers (most of them women) and explores the profound transformation of family culture that enabled this uncharacteristic militancy and organized protest. learn more...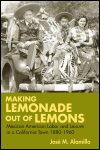 Mexican American Labor and Leisure in a California Town, 1880-1960
Author: José M. Alamillo
Pub Date: June 2006

How Mexican American workers challenged, transformed and politicized leisure learn more...


Italian Migrants in Urban America
Author: Diane C. Vecchio
Pub Date: January 2006

Challenging long-held patriarchal assumptions about Italian women's work in the United States learn more...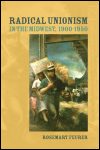 Author: Rosemary Feurer
Pub Date: September 2006

The dynamic relationship between unionism and radicalism learn more...


Previous
9
10
11
12
13
14
15
16
17
18
Next