Previous
10
11
12
13
14
15
16
17
18
19
Next
Labor Studies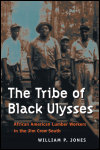 African American Lumber Workers in the Jim Crow South
Author: William P. Jones
Pub Date: April 2005

An innovative new study of the largest group of black industrial workers in the South learn more...


Land, Labor, and the Republican Community
Author: Mark A. Lause
Pub Date: 2005

How working people's republican "free labor" ethos changed the national agenda at a crucial period in U.S. history learn more...



The Eastern Kentucky Social Club
Author: Thomas E. Wagner and Phillip J. Obermiller
Pub Date: March 2004

The history of the Eastern Kentucky Social Club's past and present bring the hidden aspects of Appalachian history and culture to life learn more...



Sparrows Point and the Rise and Ruin of American Industrial Might
Author: Mark Reutter
Pub Date: 2004

An expanded and updated edition featuring 26 pages of photos, an author's preface, and a new chapter detailing the devastating effects of Bethlehem Steel's bankruptcy titled "The Discarded American Worker" learn more...


Author: Hutchins Hapgood Introduction and Notes by James R. Barrett
Pub Date: August 2004

A compelling account of working-class life and politics that make up American Labor history learn more...


African American Women in Detroit and Richmond, 1940-54
Author: Megan Taylor Shockley
Pub Date: November 2004

The story of how African American women used their wartime contributions on the home front to push for increased rights to equal employment,welfare benefits, worker equity and desegration of volunteer associations during WWII. The crucible for the civil rights movement. learn more...


A Century of Labor Struggle at Pullman
Author: Susan Eleanor Hirsch
Pub Date: April 2003

Exploring the effect of race, gender, and nationality in the long struggle for economic justice by men and women of the Pullman Company learn more...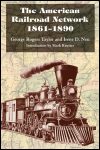 Author: George Rogers Taylor and Irene D. Neu
Pub Date: January 2003

The emergence of railroads during the Civil War, their expansion westward, the adoption of uniform rail gauges, and the first key consolidations in the industry. learn more...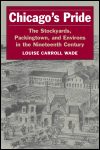 The Stockyards, Packingtown, and Environs in the Nineteenth Century
Author: Louise Carroll Wade
Pub Date: January 2003

The growth of Chicago's stockyards and the communities that were formed around them in the mid-to-late 19th century learn more...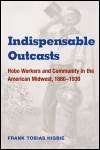 Hobo Workers and Community in the American Midwest, 1880-1930
Author: Frank Tobias Higbie
Pub Date: August 2003

A study of seasonal workers in the midwest during the Progressive Era learn more...


Previous
10
11
12
13
14
15
16
17
18
19
Next