Page:
1
2
3
4
5
6
7
8
9
History, European
Author: Robert L. Marshall and Traute M. Marshall
Pub Date: June 2016

Following in the footsteps of the great composer learn more...


Karl Ulrichs and the Origins of Sexual Science
Author: Ralph M. Leck
Pub Date: April 2016

Modernists versus traditionalists in the battle to define a new way of thinking learn more...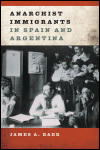 Author: James A. Baer
Pub Date: April 2015

The transatlantic bonds between two entwined anarchist movements learn more...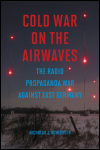 The Radio Propaganda War against East Germany
Author: Nicholas J. Schlosser
Pub Date: November 2015

Battling for hearts and minds across the Iron Curtain learn more...


Italy's Occupation of France
Author: Emanuele Sica
Pub Date: December 2015

A vivid tableau of how occupiers and the occupied clashed and collaborated during World War Two learn more...


Letters across the Borders of Nazi Germany
Author: Edited by Hedda Kalshoven
Pub Date: June 2014

How a family with members in Germany and in occupied Netherlands responded to the Nazi regime, World War II, and its aftermath learn more...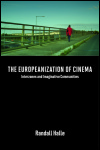 Interzones and Imaginative Communities
Author: Randall Halle
Pub Date: June 2014

An original and exciting examination of boundary-crossing spaces in European cinema learn more...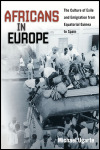 The Culture of Exile and Emigration from Equatorial Guinea to Spain
Author: Michael Ugarte
Pub Date: Cloth: 2010; Paper: May 2013

Following one African nation's flow of populations and culture in the colonial and postcolonial worlds learn more...


Author: Edited by Peter N. Stearns
Pub Date: December 2013

Twentieth-century military reduction, its causes and effects, and a potential way forward learn more...


Author: Nanno Marinatos
Pub Date: Cloth: 2010; Paper: September 2013

An illustrated guide to Minoan images and symbols learn more...


Page:
1
2
3
4
5
6
7
8
9