Page:
1
2
3
4
5
6
7
8
History, European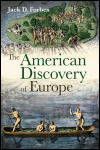 Author: Jack D. Forbes
Pub Date: Cloth: 2007; Paper: 2011

An independent and indigenous revision of established history learn more...


The Public Memory of Mittelbau-Dora
Author: Gretchen Schafft and Gerhard Zeidler
Pub Date: March 2011

Exploring the political and cultural layers of memory and commemoration learn more...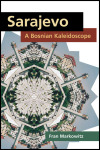 Author: Fran Markowitz
Pub Date: May 2010

Sarajevo: Contradictory legacies, vibrant multiethnicities learn more...


The Communist Memoir in Spain
Author: Gina Herrmann
Pub Date: January 2010

The first major study of the profound impact of international communist politics and culture on Spanish letters learn more...



Abraham Plotkin's Diary, 1932-33
Author: Edited and with an Introduction by Catherine Collomp and Bruno Groppo
Pub Date: February 2009

An American labor leader's eyewitness perspective on the rise of Nazi power in Weimar-era Berlin learn more...


Author: Edited by Darlene Clark Hine, Trica Danielle Keaton, and Stephen Small
Pub Date: October 2009

Multifaceted analyses of the African diaspora in Europe learn more...


Author: Edited by Anne J. Cruz and Mihoko Suzuki
Pub Date: July 2009

A transnational comparison of women rulers and women's sovereignty throughout Europe learn more...


The Inside Story of an Insurgency
Author: Henry H. Perritt Jr.
Pub Date: August 2008

How a military insurgency led the way from war to peace learn more...


Croatians in Australia and America
Author: Val Colic-Peisker
Pub Date: December 2008

A sophisticated study of transnational migration from the Balkans to Western Australia learn more...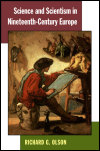 Author: Richard G. Olson
Pub Date: December 2008

Exploring the natural scientific foundations of far-reaching social ideologies learn more...


Page:
1
2
3
4
5
6
7
8