Page:
1
2
3
4
5
6
7
8
9
10
History, Immigration
Filipina Migrants and Transnational Families in the Digital Age
Author: Valerie Francisco-Menchavez
Pub Date: May 2018

Together but apart in a globalized world learn more...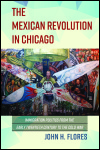 Immigration Politics from the Early Twentieth Century to the Cold War
Author: John H. Flores
Pub Date: April 2018

How a revolutionary generation shaped a landmark Mexican American community learn more...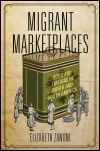 Food and Italians in North and South America
Author: Elizabeth Zanoni
Pub Date: April 2018

Food forging identity in the Italian diaspora learn more...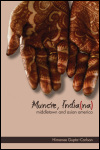 Middletown and Asian America
Author: Himanee Gupta-Carlson
Pub Date: March 2018

An Indian American's perspective on the typical American community learn more...


Power, Exclusion, and Home
Author: M. Cristina Alcalde
Pub Date: July 2018

Peruvian migrants and their baggage learn more...


The Temperance Battle in Minnesota
Author: Sabine N. Meyer
Pub Date: Cloth: 2015; Paper: February 2018

Identity formation and the power of place in the shaping of history learn more...


The Politics of Rescue in Little Saigon
Author: Phuong Tran Nguyen
Pub Date: October 2017

How gratitude and longing forged a new kind of American learn more...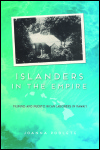 Filipino and Puerto Rican Laborers in Hawai'i
Author: JoAnna Poblete
Pub Date: Cloth: 2014; Paper: July 2017

A unique comparative study of two groups of colonials under U.S. imperialism learn more...


Author: Edited by Omar Valerio-Jiménez, Santiago Vaquera-Vásquez, and Claire F. Fox Afterword by Frances R. Aparicio
Pub Date: July 2017

The Latina/o experience in a changing Midwest learn more...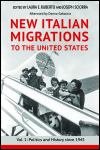 Vol. 1: Politics and History since 1945
Author: Edited by Laura E. Ruberto and Joseph Sciorra
Pub Date: April 2017

Reimagining the last seventy years of Italian migration learn more...


Page:
1
2
3
4
5
6
7
8
9
10