Page:
1
2
3
4
5
6
7
8
9
10
History, Immigration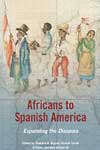 Author: Edited by Sherwin K. Bryant, Rachel Sarah O'Toole, and Ben Vinson III
Pub Date: Cloth: 2012; Paper: January 2014

Expanding and enriching African Diaspora history in the Americas learn more...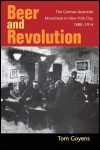 The German Anarchist Movement in New York City, 1880-1914
Author: Tom Goyens
Pub Date: Cloth: 2007; Paper: November 2014

Understanding an infamous political movement's grounding in festivity and defiance learn more...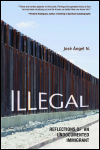 Reflections of an Undocumented Immigrant
Author: José Ángel N.
Pub Date: February 2014

The valiant memoir of a man living the "good" life--illegally learn more...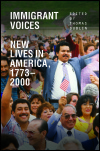 New Lives in America, 1773-2000
Author: Edited by Thomas Dublin
Pub Date: April 2014

A new edition of the classic collection of writings by immigrants to the U.S. learn more...


Indian Immigrants and Online Cultures in the United States
Author: Madhavi Mallapragada
Pub Date: August 2014

How the online communities of Indian Americans blur the line between the ideas of home and abroad learn more...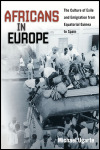 The Culture of Exile and Emigration from Equatorial Guinea to Spain
Author: Michael Ugarte
Pub Date: Cloth: 2010; Paper: May 2013

Following one African nation's flow of populations and culture in the colonial and postcolonial worlds learn more...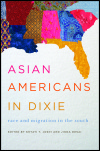 Race and Migration in the South
Author: Edited by Khyati Y. Joshi and Jigna Desai
Pub Date: November 2013

Asian Americans infuse the American South with a new racial dynamic learn more...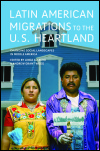 Changing Social Landscapes in Middle America
Author: Edited by Linda Allegro and Andrew Grant Wood
Pub Date: June 2013

New perspectives on Latin American migration to the interior United States learn more...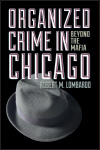 Author: Robert M. Lombardo
Pub Date: January 2013

Explaining Chicago's mix of crime, corruption, and politics learn more...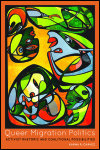 Activist Rhetoric and Coalitional Possibilities
Author: Karma R. Chávez
Pub Date: November 2013

Linking activism in queer politics and immigration learn more...


Page:
1
2
3
4
5
6
7
8
9
10