Page:
1
2
3
4
5
6
7
8
9
10
History, Immigration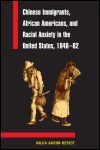 Author: Najia Aarim-Heriot
Pub Date: Cloth: 2003; Paper: 2006

Comparisons of the treatment of the Chinese and African-Americans in the U.S. in the 19th century learn more...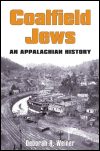 Author: Deborah R. Weiner
Pub Date: October 2006

The stories of vibrant eastern European Jewish communities in the Appalachian coalfields learn more...


Italian Migrants in Urban America
Author: Diane C. Vecchio
Pub Date: January 2006

Challenging long-held patriarchal assumptions about Italian women's work in the United States learn more...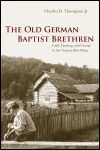 Faith, Farming, and Change in the Virginia Blue Ridge
Author: Charles D. Thompson Jr.
Pub Date: June 2006

A traditional community's struggle to define itself in the face of agricultural change learn more...



The Irish of Lowell, 1821-61
Author: Brian C. Mitchell
Pub Date: May 2006

The dramatic story of the fights and compromises that shaped an Irish community learn more...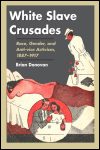 Race, Gender, and Anti-vice Activism, 1887-1917
Author: Brian Donovan
Pub Date: December 2006

Forced prostitution, moralism, and the narratives of prejudice learn more...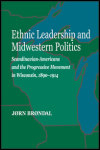 Scandinavian Americans and the Progressive Movement in Wisconsin, 1890-1914
Author: Jørn Brøndal
Pub Date: December 2005

How Scandinavian immigrants entered the American world of politics in search of a Scandinavian-American identity learn more...


The Integration of Old and New Migrants in Western Europe since 1850
Author: Leo Lucassen
Pub Date: November 2005

Common threads in the long-term integration experience of migrants, past and present learn more...


Labor Migration and the Formation of Multiethnic States
Author: Edited by Donna R. Gabaccia and Fraser M. Ottanelli
Pub Date: 2005

The impact of transnational Italian workers on the countries where they lived and worked learn more...


Author: Daniel M. Masterson with Sayaka Funada-Classen
Pub Date: December 2004

This book chronicles the experience of the first Japanese immigrants and their descendents in Latin America during the past century particularly emphasizing their struggle to adapt to their new homelands while retaining strong ties to their cultural heritage. learn more...


Page:
1
2
3
4
5
6
7
8
9
10