Page:
1
2
3
4
5
History, Intellectual
Five Nineteenth-Century Writers
Author: J. Hillis Miller
Pub Date: October 2000

In this acclaimed study, J. Hillis Miller focuses on five Victorian authors--Matthew Arnold, Emily Brontë, Robert Browning, Thomas DeQuincey, and Gerard Manley Hopkins--to present their various responses to crises of faith in the face of Darwinism, the rise of science, urbanization and other factors that seemed to distance them from God. learn more...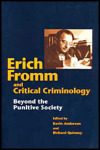 Beyond the Punitive Society
Author: williams
Pub Date: 2000

The editors examine the influential writings of Fromm (his 100th Anniversary is in 2000) as they apply to criminology, showing how his humanist perspective can make for a more effective and humane way of dealing with crime and criminals. learn more...


Making the United States Home, 1870-1930
Author: Orm Överland
Pub Date: July 2000

The author sums it up best: "What I call 'homemaking myths' are stories told in immigrant/ethnic groups both to bolster members' confidence in their identities as Americans and to prove to other Americans, in particular the traditionally dominant groups, that their particular group has a unique right to a home in the United States. " learn more...


Author: Steven Hales and Rex Welshon
Pub Date: April 2000

An analytical assessment of Nietzsche's views on many topics, demonstrating his core belief that the value of the world lies in our interpretation of it and even the very nature of the world depends upon perspective. learn more...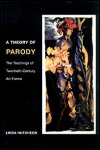 The Teachings of Twentieth-Century Art Forms
Author: Linda Hutcheon
Pub Date: October 2000

Examines the historical development of parody in order to analyze its place, purpose and practice in the postmodern world of contemporary artforms learn more...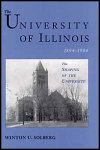 The Shaping of the University
Author: Winton U. Solberg
Pub Date: October 2000

learn more...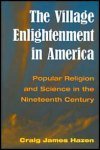 Popular Religion and Science in the Nineteenth Century
Author: Craig James Hazen
Pub Date: February 2000

A fascinating investigation into how nineteenth-century religions attempted to justify their movements and beliefs by falling back on the "enlightened irrefutability" of science. learn more...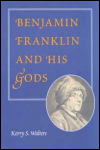 Author: Kerry S. Walters
Pub Date: 1999

learn more...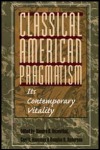 Its Contemporary Vitality
Author: Edited by Sandra B. Rosenthal, Carl R. Hausman, and Douglas R. Anderson
Pub Date: 1999

learn more...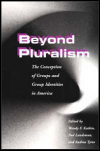 The Conception of Groups and Group Identities in America
Author: Edited by Wendy F. Katkin, Ned Landsman, and Andrea Tyree
Pub Date: 1998

learn more...


Page:
1
2
3
4
5