Previous
2
3
4
5
6
7
8
9
10
11
Next
Illinois

Author: Edited by William H. Tishler
Pub Date: 2004

Richly illustrated and readable, this is the first historical overview of landscape architecture in the Midwest learn more...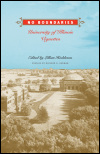 University of Illinois Vignettes
Author: Edited by Lillian Hoddeson
Pub Date: May 2004

The making of an outstanding University - biographies of legendary contributions by the University of Illinois faculty. learn more...


High School Basketball in Illinois
Author: Taylor H. A. Bell
Pub Date: October 2004

The first comprehensive history of high school basketball in Illinois learn more...



The Story of Lincoln Park Zoo
Author: Mark Rosenthal, Carol Tauber, and Edward Uhlir
Pub Date: November 2003

The history of one of the oldest zoos in the US, filled with pictures and wonderful stories about the people and animals who made Lincoln Park Zoo learn more...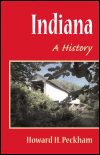 Author: Howard H. Peckham
Pub Date: August 2003

A comprehensive history of Indiana learn more...


Author: Eliza W. Farnham
Pub Date: September 2003

learn more...


vol. 1: Preparing to Lead, 1860-81
Author: Jane Addams Edited by Mary Lynn McCree Bryan, Barbara Bair, and Maree de Angury
Pub Date: December 2003

learn more...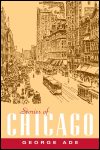 Author: George Ade
Pub Date: June 2003

Revealing stories about the social life of Chicago in the 1890s with illustrations from renouned illustrator John T. McCutcheon. learn more...


Author: Stu Fliege
Pub Date: December 2003

An accessible, entertaining collection of fifty-two vignettes of Illinois history learn more...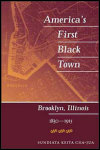 Brooklyn, Illinois, 1830-1915
Author: Sundiata Keita Cha-Jua
Pub Date: 2002

The courageous story of the first all-Black free town in the United States learn more...


Previous
2
3
4
5
6
7
8
9
10
11
Next