Page:
1
2
3
4
5
6
7
8
9
10
Latino/Latin American Studies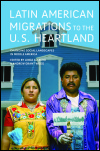 Changing Social Landscapes in Middle America
Author: Edited by Linda Allegro and Andrew Grant Wood
Pub Date: June 2013

New perspectives on Latin American migration to the interior United States learn more...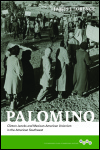 Clinton Jencks and Mexican-American Unionism in the American Southwest
Author: James J. Lorence
Pub Date: May 2013

A trailblazer in American labor and civil liberties learn more...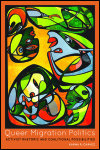 Activist Rhetoric and Coalitional Possibilities
Author: Karma R. Chávez
Pub Date: November 2013

Linking activism in queer politics and immigration learn more...


Author: Erica Lorraine Williams
Pub Date: December 2013

How sexism, racism, and socio-economic inequality interact in the Brazilian sex industry learn more...


From Dictatorship to Democracy
Author: Leslie L. Marsh
Pub Date: November 2012

How gender and politics intersect in Brazilian women's cinema learn more...


Author: Edited by Carol Williams
Pub Date: November 2012

The working lives of Indigenous women learn more...


An Ethnographic Reframing of Guatemala 1954
Author: Edited by Timothy J. Smith and Abigail E. Adams
Pub Date: April 2011

Untangling the ongoing consequences of Guatemala's 1954 coup d'état learn more...


Person and Ritual in Indigenous Chile
Author: Magnus Course
Pub Date: December 2011

A nuanced exploration of one of the largest and least understood indigenous peoples learn more...


Narratives of a Movement from Latino Chicago
Author: Leonard G. Ramírez with Yenelli Flores, María Gamboa, Isaura González, Victoria Pérez, Magda Ramírez-Castañeda, and Cristina Vital
Pub Date: October 2011

Dynamic stories from the Chicago Chicano movement learn more...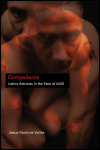 Latino Activists in the Face of AIDS
Author: Jesus Ramirez-Valles
Pub Date: November 2011

Exploring Latino GBT involvement in the fight against AIDS learn more...


Page:
1
2
3
4
5
6
7
8
9
10