Page:
1
2
3
4
5
6
7
8
9
Latino/Latin American Studies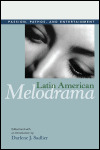 Passion, Pathos, and Entertainment
Author: Edited and with an Introduction by Darlene J. Sadlier
Pub Date: September 2009

The first book to consider cinematic and televisual melodrama in a broad Latin American and U.S. Latino context learn more...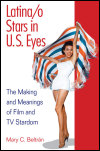 The Making and Meanings of Film and TV Stardom
Author: Mary C. BELTRÁN
Pub Date: September 2009

Analyzing the construction of Latina/o stardom in U.S. film, television, and celebrity culture since the 1920s learn more...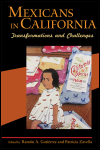 Transformations and Challenges
Author: Edited by Ramón A. Gutiérrez and Patricia Zavella
Pub Date: June 2009

Exploring the past, present, and future of ethnic Mexicans in California learn more...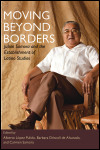 Julian Samora and the Establishment of Latino Studies
Author: Edited by Alberto López Pulido, Barbara Driscoll de Alvarado, and Carmen Samora
Pub Date: October 2009

The lifework of a pioneering scholar and leader in Latino studies learn more...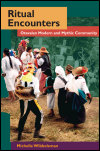 Otavalan Modern and Mythic Community
Author: Michelle Wibbelsman
Pub Date: February 2009

The mythic roots and modern future of Ecuadorian indigenous communities in the twenty-first century learn more...


Performing Race and Gender on Havana's Lyric Stage
Author: Susan Thomas
Pub Date: November 2008

The dynamic genre of musical theater that transformed popular entertainment in Cuba learn more...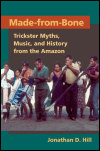 Trickster Myths, Music, and History from the Amazon
Author: Jonathan D. Hill
Pub Date: December 2008

Primordial, mythic narratives from the indigenous Wakuénai of South America, available in English for the first time ever learn more...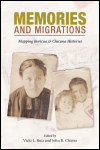 Mapping Boricua and Chicana Histories
Author: Edited by Vicki L. Ruiz and John R. Chávez
Pub Date: February 2008

Shaping a new understanding of Latina identity formation learn more...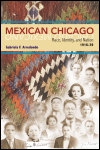 Race, Identity, and Nation, 1916-39
Author: Gabriela F. Arredondo
Pub Date: April 2008

Becoming Mexican in early twentieth-century Chicago learn more...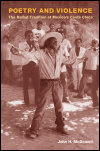 The Ballad Tradition of Mexico's Costa Chica
Author: John H. McDowell
Pub Date: February 2008

An in-depth examination of the Mexican ballad tradition of the corrido and its complex relationship with violence learn more...


Page:
1
2
3
4
5
6
7
8
9