Page:
1
2
3
4
5
6
Law
Author: Lonnie H. Athens
Pub Date: 1992

learn more...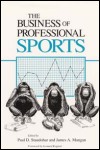 Author: Edited by Paul D. Staudohar and James A. Mangan
Pub Date: 1991

learn more...


Sexual Harassment on Campus
Author: Billie Wright Dziech and Linda Weiner
Pub Date: 1990

learn more...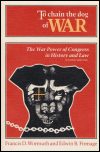 The War Power of Congress in History and Law
Author: Francis D. Wormuth and Edwin B. Firmage
Pub Date: 1989

learn more...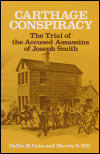 The Trial of the Accused Assassins of Joseph Smith
Author: Dallin H. Oaks and Marvin S. Hill
Pub Date: 1979

learn more...



Southern Federal Judges and School Desegregation
Author: J. W. Peltason
Pub Date: 1971

learn more...


Author: Jerry Goldman

NEW CD SERIES! Great Arguments in the U.S. Supreme Court The closest thing to being in the chambers of the Supreme Court during the Bush v. Gore case! learn more...


Page:
1
2
3
4
5
6