Page:
1
2
Comparative Literature
vol. 1: The First through the Seventeenth Dynasties
Author: Translated and Edited by James Henry Breasted
Pub Date: June 2001

The first paperback edition of the monumental assemblage by the father of American Egyptology of all the historical "documents" of ancient Egypt learn more...


Author: Carroll B. Johnson
Pub Date: May 2000

In this first volume in the new HISPANISMS series, Johnson illuminates Cervantes' Don Quixote on the side of materialism--in contrast to the highly idealistic perspective one usually takes of the knight-errant and his adventures. learn more...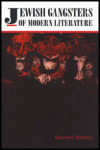 Author: Rachel Rubin
Pub Date: April 2000

A look at the Jewish gangster between the wars (focusing on the Russian writer, Isaac Babel, and Americans Gold, Ornitz, and Fuchs but also taking into consideration cartoons, movies, and modernist painting), Rubin sees the "gangster" as a way Jewish writers could examine their place in world literature. learn more...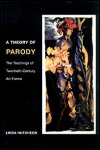 The Teachings of Twentieth-Century Art Forms
Author: Linda Hutcheon
Pub Date: October 2000

Examines the historical development of parody in order to analyze its place, purpose and practice in the postmodern world of contemporary artforms learn more...


Page:
1
2