Page:
1
2
Literature, Drama
From the New Negro Renaissance to the Civil Rights Movement
Author: Edited and with an Introduction by Judith L. Stephens
Pub Date: March 2006

Recovering the stage work of one of America's finest black female writers learn more...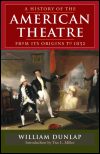 Author: William Dunlap
Pub Date: September 2005

The genesis of the American theatre as told by one of its founding fathers learn more...


Revenge or Reconciliation
Author: Kathleen L. Komar
Pub Date: May 2003

The book explores why Klytemnestra, this very problematic female figure from ancient Greece, reemerges so insistently at the end of the last millennium and how late twentieth-century women writers reconceptualize the infamous queen. learn more...


Author: Edited by Allan Havis
Pub Date: November 2001

learn more...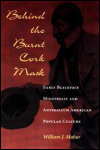 Early Blackface Minstrelsy and Antebellum American Popular Culture
Author: William J. Mahar
Pub Date: 1999

learn more...



Commitment amid Complexity
Author: Steven R. Carter
Pub Date: 1991

learn more...


Page:
1
2