Page:
1
2
3
4
5
6
Literature, European

Author: Edited by Orville Vernon Burton
Pub Date: May 2002

learn more...


Author: Karl Kraus
Pub Date: June 2001

A collection of scandalous and humorous wit from Vienna's answer to Oscar Wilde, Karl Kraus used aphorisms as part of his running commentary on the ferment of his own culture learn more...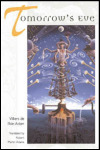 Author: Villiers de l'Isle-Adam
Pub Date: December 2001

A captivating fable, even after 100 years learn more...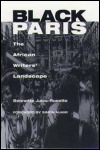 The African Writers' Landscape
Author: Bennetta Jules-Rosette
Pub Date: 2000

learn more...


Author: Carroll B. Johnson
Pub Date: May 2000

In this first volume in the new HISPANISMS series, Johnson illuminates Cervantes' Don Quixote on the side of materialism--in contrast to the highly idealistic perspective one usually takes of the knight-errant and his adventures. learn more...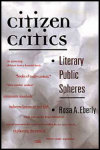 Author: Rosa A. Eberly
Pub Date: February 2000

How four rancorous censorship debates changed the way we talk about controversial books learn more...


Author: Pedro Calderón de la Barca
Pub Date: May 2000

Still marvelously provocative and entertaining, this plays in Fitzgerald's wonderful English translation are once again made available together in paperback--another new volume in the HISPANISMS series. learn more...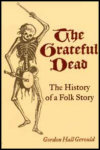 The History of a Folk Story
Author: Gordon Hall Gerould Introduction by Norm Cohen
Pub Date: June 2000

An early example of folklore scholarship, also a highly readable and fascinating collection chronicling the recurring legends of the Grateful Dead (from which, by the way, the rock band did get its name). learn more...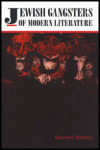 Author: Rachel Rubin
Pub Date: April 2000

A look at the Jewish gangster between the wars (focusing on the Russian writer, Isaac Babel, and Americans Gold, Ornitz, and Fuchs but also taking into consideration cartoons, movies, and modernist painting), Rubin sees the "gangster" as a way Jewish writers could examine their place in world literature. learn more...


Genres in Historical Context
Author: Edited by William D. Paden
Pub Date: April 2000

Opens up not only a reconsideration of genre in medieval European lyric, this book also re-examines the notion of "genre" itself, showing that it should be considered as an historical phenomenon influenced by the cultures in which the lyrics arose. learn more...


Page:
1
2
3
4
5
6