Page:
1
2
3
4
5
6
7
8
Literary Studies
An Introduction to Autopoetics
Author: Ira Livingston
Pub Date: November 2006

A shift in how we understand the world and ourselves, further displacing the nature/culture divide once so definitive for modernity learn more...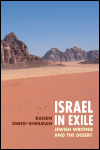 Jewish Writing and the Desert
Author: Ranen Omer-Sherman
Pub Date: February 2006

The idea of the desert as catalyst for compelling questions about justice and community in Jewish writing learn more...


From the New Negro Renaissance to the Civil Rights Movement
Author: Edited and with an Introduction by Judith L. Stephens
Pub Date: March 2006

Recovering the stage work of one of America's finest black female writers learn more...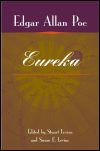 Author: Edgar Allan Poe
Pub Date: October 2004

The premier scholarly annotated edition of Poe's Eureka learn more...


The First Century of Afro-American Autobiography, 1760-1865
Author: William L. Andrews
Pub Date: 1988

learn more...


Page:
1
2
3
4
5
6
7
8