Previous
7
8
9
10
11
12
13
14
15
16
Next
Music
Author: Sharon Mirchandani
Pub Date: November 2012

Beyond Blackberry Vines and Winter Fruit--the life and works of an important woman composer learn more...



Author: Margaret Kartomi
Pub Date: July 2012

A fascinating ethnographic record of vanishing musical genres, traditions, and practices learn more...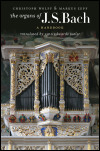 Author: Christoph Wolff and Markus Zepf
Pub Date: April 2012

An expansive tour of the instruments that Bach knew learn more...



Author: Kyle Gann
Pub Date: December 2012

A bold innovator who redefined contemporary opera learn more...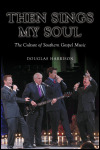 The Culture of Southern Gospel Music
Author: Douglas Harrison
Pub Date: May 2012

Reading between the lines of southern gospel music learn more...


Author: Francesco Galeazzi
Pub Date: July 2012

The first English translation of a foundational treatise in music theory learn more...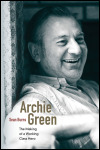 The Making of a Working-Class Hero
Author: Sean Burns
Pub Date: October 2011

Remembering a life devoted to preserving working-class traditions learn more...



J. S. Bach and the Oratorio Tradition
Author: Edited by Daniel R. Melamed
Pub Date: March 2011

A variety of viewpoints on Bach's oratorios, from contemporary repertory to analysis and theology learn more...


The Brown County Jamboree and Bill Monroe's Bluegrass Festivals
Author: Thomas A. Adler
Pub Date: June 2011

A long look back at the home of legendary bluegrass festivals and jamborees learn more...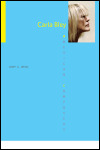 Author: Amy C. Beal
Pub Date: November 2011

The first in-depth look at a highly innovative jazz icon learn more...


Previous
7
8
9
10
11
12
13
14
15
16
Next