1
2
3
4
5
6
7
8
9
10
Next
Midwest Regional

Author: Allen Stuart Weller Edited by Robert G. La France and Henry Adams with Stephen P. Thomas
Pub Date: October 2014

The story of the great sculptor's artistic zenith learn more...



Author: Michael Kuo and Andrew S. Methven
Pub Date: May 2014

An illustrated guide to the Midwest's many mushrooms learn more...


Author: Michael Agnew
Pub Date: MAY 2014

A region-wide guide to the dynamic Midwestern craft beer scene learn more...


The March on Washington Movement, 1941-1946
Author: David Lucander
Pub Date: September 2014

The history of an overlooked civil rights group fighting for justice during World War II learn more...


The University of Illinois, 1965-75
Author: Joy Ann Williamson
Pub Date: Cloth: 2003; Paper: August 2013

A compelling case study of a black student movement at a predominantly white campus learn more...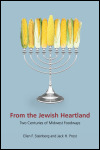 Two Centuries of Midwest Foodways
Author: Ellen F. Steinberg and Jack H. Prost
Pub Date: Cloth: 2011; Paper: February 2013

Uncovering the vibrant culinary culture of Jewish cooking in the Midwest learn more...


Author: Janine MacLachlan
Pub Date: May 2012

A visual feast of the Midwest's homegrown bounty learn more...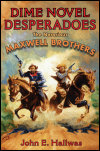 The Notorious Maxwell Brothers
Author: John E. Hallwas
Pub Date: Cloth: 2008; Paper: 2011

The exhilarating true tale of two major American desperadoes who once captivated the nation learn more...



Author: John Raeburn
Pub Date: July 2010

Rediscovered FSA photographs by a major American artist learn more...


Author: Photographs by Gary Cialdella
Pub Date: October 2009

A lasting tribute to a storied, steel-girded region where neighborhood, industry, and open space co-mingle learn more...


1
2
3
4
5
6
7
8
9
10
Next