Page:
1
2
3
4
5
6
Native and Indigenous Studies
Author: Elizabeth Cook-Lynn
Pub Date: May 2007

Challenging received American history and forging a new path for native American studies learn more...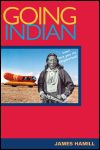 Author: James Hamill
Pub Date: April 2006

Learning from the Oklahoma Indians' own stories about the forces shaping their ethnic identity learn more...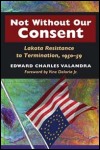 Lakota Resistance to Termination, 1950-59
Author: Edward Charles Valandra
Pub Date: August 2006

Native Americans' continuing struggle for self-determination against American hegemony learn more...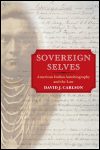 American Indian Autobiography and the Law
Author: David J. Carlson
Pub Date: December 2006

The surprising engagements of American Indian autobiographers with colonial discourses learn more...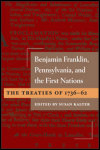 Author: Edited by Susan Kalter
Pub Date: October 2005

British colonial relations with the native peoples of eastern North America learn more...


Native Americans in Chicago, 1945-75
Author: James B. LaGrand
Pub Date: October 2005

The inside story of American Indian life in Chicago learn more...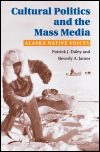 Author: Patrick J. Daley and Beverly A. James
Pub Date: August 2004

Case studies in Alaskan Native political resistance using the media learn more...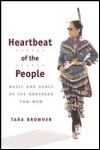 Music and Dance of the Northern Pow-wow
Author: Tara Browner
Pub Date: 2004

learn more...


Stories of Esther Martinez
Author: Edited by Sue-Ellen Jacobs and Josephine Binford with M. Ellien Carroll, Henrietta M. Smith, and Tilar Mazzeo
Pub Date: April 2004

American Indian stories from famed Traditional Storyteller for the National Park Service, Esther Martinez learn more...



A Musical Anthropology of an Amazonian People
Author: Anthony Seeger
Pub Date: November 2004

The many roles of song in a native community learn more...


Page:
1
2
3
4
5
6