Page:
1
2
3
Photography

Author: Photographs and Introduction by David Zalaznik
Pub Date: November 2008

A panoramic odyssey down the Illinois River learn more...



Author: Photographs by Larry Kanfer
Pub Date: October 2008

A stunning photographic journey through the landscapes of the Midwest learn more...



A Documentary in Pictures and Words, 1966-86
Author: Carl Fleischhauer and Neil V. Rosenberg
Pub Date: 2007

The music and culture of bluegrass as revealed through striking photographs and commentary learn more...


Stories of Holocaust Rescue
Author: Ellen Land-Weber
Pub Date: 2007

Life-saving acts of heroism by ordinary people in the face of Nazi tyranny. learn more...


The Singing and Praying Bands
Author: Jonathan C. David, with photographs by Richard Holloway
Pub Date: July 2007

A forgotten and beautiful African American folk tradition re-examined learn more...



A Cultural History of Thirties Photography
Author: John Raeburn
Pub Date: April 2006

A comprehensive cultural and artistic history of photography in its most dynamic decade learn more...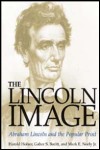 Abraham Lincoln and the Popular Print
Author: Harold Holzer, Gabor S. Boritt, and Mark E . Neely Jr.
Pub Date: 2005

How printmakers chronicled and influenced Lincoln's transfiguration into an American icon learn more...



Author: Zoo Portraits by Frank Noelker
Pub Date: June 2004

Captivating photos that look into the hearts of zoo animals learn more...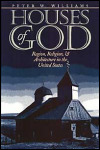 Region, Religion, and Architecture in the United States
Author: Peter W. Williams
Pub Date: 2000

learn more...


The Story of a Christian Motorcycle Gang
Author: Rich Remsberg
Pub Date: September 2000

A beautifully done photo-documentary book that explores the highly unusual world of a subset of Bikers who coninue their Biker lifestyle, but in the service of Christianity. learn more...


Page:
1
2
3