Previous
3
4
5
6
7
8
9
10
11
12
Next
Popular Culture
Author: Edited by David Stanley and Elaine Thatcher
Pub Date: December 2000

This is the first sustained and serious look at the traditions, history, and contribution that cowboy poets and cowboy poetry have made to American life and culture. learn more...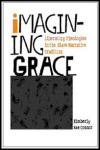 Liberating Theologies in the Slave Narrative Tradition
Author: Kimberly Rae Connor
Pub Date: March 2000

Extends the tradition of the slave narrative to contemporary artists and demonstrates how they all work toward a "liberation theology"--even though it may not be traditionally Christian or sacred. learn more...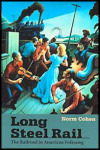 The Railroad in American Folksong (2d ed.)
Author: Norm Cohen
Pub Date: May 2000

The largest and most authoritative source on railroad folksong learn more...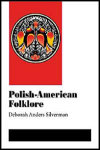 Author: Deborah Anders Silverman
Pub Date: June 2000

A rich and thorough investigation of the life and ways of American descendents of Polish immigrants--with photographs, firsthand observations, and interviews learn more...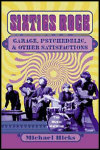 Garage, Psychedelic, and Other Satisfactions
Author: Michael Hicks
Pub Date: Cloth: 1999; Paper: 2000

Traces "garage" and "psychedelic" rock from the 50's through the sixties, unfolds the history and the sonic structures of some of rock's core repertoire learn more...


Queer Theory and the Subject of Heterosexuality
Author: Edited by Calvin Thomas
Pub Date: 2000

learn more...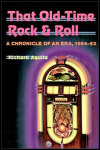 A Chronicle of an Era, 1954-63
Author: Richard Aquila
Pub Date: October 2000

Great fun, this illustrated, fact-filled trivia guidebook to the first decade of rock & roll, breezily written (but painstakingly accurate), will take the baby boomer down a musical memory lane strewn with genuine "golden-oldies." learn more...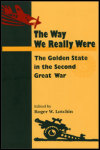 The Golden State in the Second Great War
Author: Edited by Roger W. Lotchin
Pub Date: 2000

learn more...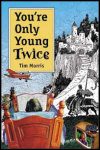 Children's Literature and Film
Author: Tim Morris
Pub Date: February 2000

The author uncovers what it is our children look at, in order to decipher how our culture looks at and talks to children–not how it should, but how it does. learn more...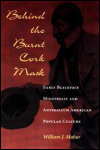 Early Blackface Minstrelsy and Antebellum American Popular Culture
Author: William J. Mahar
Pub Date: 1999

learn more...


Previous
3
4
5
6
7
8
9
10
11
12
Next