Previous
7
8
9
10
11
12
13
14
15
16
Next
Religion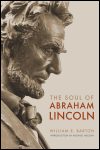 Author: William E. Barton
Pub Date: 2005

A wonderfully dispassionate look at Lincoln's religious passions learn more...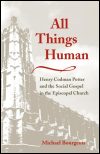 Henry Codman Potter and the Social Gospel in the Episcopal Church
Author: Michael Bourgeois
Pub Date: January 2004

First in depth study of the 6th Episcopal Bishop of New York and prominent voice in the Social Gospel movement learn more...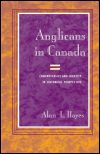 Controversies and Identity in Historical Perspective
Author: Alan L. Hayes
Pub Date: April 2004

The survey of the six most important chronic controversies in the history of the Anglican Church of Canada. learn more...


Author: Corinne Ondine Pache
Pub Date: January 2004

Baby heroes' essential role in Ancient Greek religion and mythology. learn more...


Jacobean Pamphlet Literature on Women
Author: Edited by Susan Gushee O'Malley
Pub Date: June 2004

Six complete, annotated pamphlets on the role of women in 17th Century society. They give insight into debates within English culture on gossips, treatises against wife-beating, superiority of women, and cross-dressing. learn more...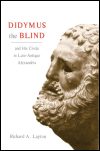 Virtue and Narrative in Biblical Scholarship
Author: Richard A. Layton
Pub Date: February 2004

First English study of a leading 4th Century Christian scholar who's writings were thought to be completely destroyed and rediscovered in an Egyptian quarry during WWII. learn more...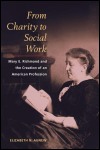 Mary E. Richmond and the Creation of an American Profession
Author: Elizabeth N. Agnew
Pub Date: January 2004

Examination of the development of modern social work from its roots in late 19th Century charity through the 1920's, focusing on the life and leadership of Mary E. Richmond. Highlights the important role of charity organization philosophy in the transformation from voluntary charity to professional social work. learn more...


Speeches and Writings, 1838-64
Author: Owen Lovejoy
Pub Date: August 2004

A history of Owen Lovejoy's religious and political participation in the antislavery movment from 1838 to 1864 learn more...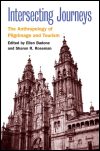 The Anthropology of Pilgrimage and Tourism
Author: Edited by Ellen Badone and Sharon R. Roseman
Pub Date: October 2004

An interdisciplinary collection that bridges the dichotomy between sacred and secular travel learn more...


Author: Richard T. Hughes
Pub Date: 2004

Exploring the history of the myths that define American identity, the ways many Americans have absolutized those myths, and the ways African Americans and other dissenters have exposed those myths for their discriminatory dimensions learn more...


Previous
7
8
9
10
11
12
13
14
15
16
Next