Previous
7
8
9
10
11
12
13
14
15
16
Next
Religion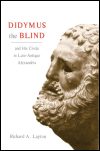 Virtue and Narrative in Biblical Scholarship
Author: Richard A. Layton
Pub Date: February 2004

First English study of a leading 4th Century Christian scholar who's writings were thought to be completely destroyed and rediscovered in an Egyptian quarry during WWII. learn more...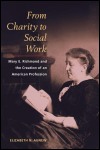 Mary E. Richmond and the Creation of an American Profession
Author: Elizabeth N. Agnew
Pub Date: January 2004

Examination of the development of modern social work from its roots in late 19th Century charity through the 1920's, focusing on the life and leadership of Mary E. Richmond. Highlights the important role of charity organization philosophy in the transformation from voluntary charity to professional social work. learn more...


Speeches and Writings, 1838-64
Author: Owen Lovejoy
Pub Date: August 2004

A history of Owen Lovejoy's religious and political participation in the antislavery movment from 1838 to 1864 learn more...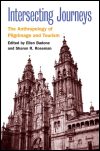 The Anthropology of Pilgrimage and Tourism
Author: Edited by Ellen Badone and Sharon R. Roseman
Pub Date: October 2004

An interdisciplinary collection that bridges the dichotomy between sacred and secular travel learn more...


Author: Richard T. Hughes
Pub Date: 2004

Exploring the history of the myths that define American identity, the ways many Americans have absolutized those myths, and the ways African Americans and other dissenters have exposed those myths for their discriminatory dimensions learn more...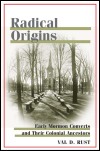 Early Mormon Converts and Their Colonial Ancestors
Author: Val D. Rust
Pub Date: June 2004

The genological beginings of the Mormon religion from the radical Protestant Reformation movement in New England learn more...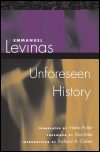 Author: Emmanuel Levinas
Pub Date: January 2004

Collection of essays providing an entry into Levians' work. learn more...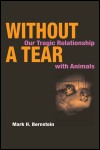 Our Tragic Relationship with Animals
Author: Mark H. Bernstein
Pub Date: June 2004

A clarion call for drastic revision of many of our most common practices involving animals learn more...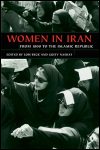 Author: Edited by Lois Beck and Guity Nashat
Pub Date: September 2004

The influence of women in Iranian history learn more...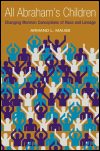 Changing Mormon Conceptions of Race and Lineage
Author: Armand L. Mauss
Pub Date: April 2003

Example of Mormon beliefs and behavior towards minorities learn more...


Previous
7
8
9
10
11
12
13
14
15
16
Next