Previous
8
9
10
11
12
13
14
15
16
17
Next
Sociology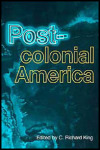 Author: Edited by C. Richard King
Pub Date: April 2000

Interdisciplinary in approach, this volume debates the role of the United States from various perspectives as seen in a contemporary "postcolonial" light, addressing the idea of postcoloniality itself through American studies, anthropology, cultural studies, history, literary criticism, religious studies, and women's studies. learn more...


The Story of a Christian Motorcycle Gang
Author: Rich Remsberg
Pub Date: September 2000

A beautifully done photo-documentary book that explores the highly unusual world of a subset of Bikers who coninue their Biker lifestyle, but in the service of Christianity. learn more...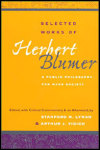 A Public Philosophy for Mass Society
Author: Edited, with Critical Commentary and an Afterword, by Stanford M. Lyman and Arthur J. Vidich
Pub Date: June 2000

The editors provide a realistic appraisal and consideration of Blumer's work as it addresses America's racial, political, and labor problems--his 'Public Philosophy"--refuting the characterization of Blumer as primarily a social psychologist of the self. learn more...


Class, Power, and Religion in a Rural Community (rev. ed.)
Author: Arthur J. Vidich and Joseph Bensman
Pub Date: June 2000

Invaluable for understanding the place of the small town in a growing society, with new material detailing the town's reaction to the publication of the book learn more...


Author: Chad Berry
Pub Date: March 2000

Examines one of the largest internal immigrations in the U.S., allowing those migrating workers the opportunity to talk about how their migration influenced their lives and futures learn more...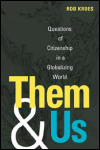 Questions of Citizenship in a Globalizing World
Author: Rob Kroes
Pub Date: October 2000

In an unsettling world in the process of globalization, Them and Us explores the similar and divergent developments in North America and Europe and seeks new and meaningful definitions for citizenship as we all become participants in a new political culture. learn more...


How Japanese Americans Obtained Redress
Author: Mitchell T. Maki, Harry H. L. Kitano, and S. Megan Berthold
Pub Date: 1999

learn more...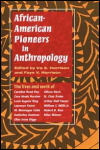 Author: Edited by Ira E. Harrison and Faye V. Harrison
Pub Date: 1999

learn more...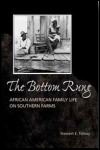 African American Family Life on Southern Farms
Author: Stewart E. Tolnay
Pub Date: 1999

learn more...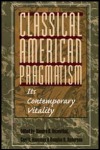 Its Contemporary Vitality
Author: Edited by Sandra B. Rosenthal, Carl R. Hausman, and Douglas R. Anderson
Pub Date: 1999

learn more...


Previous
8
9
10
11
12
13
14
15
16
17
Next