1
2
3
4
5
6
7
8
9
10
Next
Sports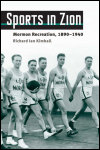 Mormon Recreation, 1890-1940
Author: Richard Ian Kimball
Pub Date: January 2009

A unique look at the Latter-day Saints' recreational efforts intended to "Mormonize" a rising generation of young men and women learn more...


Author: Andrew O'Toole
Pub Date: Cloth: 2008; Paper: 2009

A tribute to Billy Conn, one of the greatest light heavyweight boxing champions of all time learn more...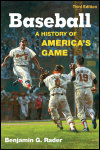 A History of America's Game
Author: Benjamin G. Rader
Pub Date: May 2008

A succinct history of baseball, newly revised and updated learn more...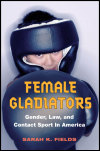 Gender, Law, and Contact Sport in America
Author: Sarah K. Fields
Pub Date: June 2008

How school-aged girls used the legal system to gain access to contact sports learn more...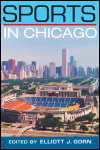 Author: Edited by Elliott J. Gorn
Pub Date: August 2008

A wide-ranging history of Chicago sports learn more...


Latin Major Leaguers and Their Special Hunger
Author: Samuel O. Regalado
Pub Date: April 2008

Illuminating the struggles of Latin American professional baseball players in the United States learn more...


The Creation of American Team Sports, 1838-72
Author: George B. Kirsch
Pub Date: February 2007

How and why Americans chose baseball over its early rival, cricket, as the national pastime learn more...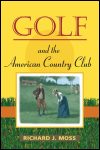 Author: Richard J. Moss
Pub Date: 2007

A revealing look at the intertwined histories of the venerable game and controversial clubs learn more...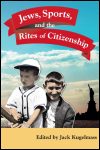 Author: Edited by Jack Kugelmass
Pub Date: December 2007

How sports act as a path toward citizenship for minority populations learn more...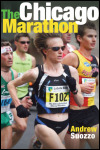 Author: Andrew Suozzo
Pub Date: September 2006

The first book-length study of the city's great annual contest learn more...


1
2
3
4
5
6
7
8
9
10
Next