Page:
1
2
3
4
5
6
7
Urban Studies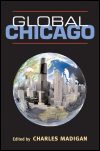 Author: Edited by Charles Madigan
Pub Date: 2004

The economic development and transformation of Chicago from industrial powerhouse to global metropolis learn more...


Author: Jane Addams
Pub Date: February 2004

The biography of one Jane Addams' best friends, written after Julia Lathrop's death learn more...



Mexicans and Pottery at Hull-House, 1920-40
Author: Edited by Cheryl R. Ganz and Margaret Strobel
Pub Date: May 2004

Presenting the Mexican artisans of Hull House and the history of its kilns and pottery learn more...


African American Women in Detroit and Richmond, 1940-54
Author: Megan Taylor Shockley
Pub Date: November 2004

The story of how African American women used their wartime contributions on the home front to push for increased rights to equal employment,welfare benefits, worker equity and desegration of volunteer associations during WWII. The crucible for the civil rights movement. learn more...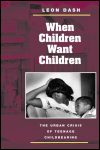 The Urban Crisis of Teenage Childbearing
Author: Leon Dash
Pub Date: March 2003

When Washington Post reporter Leon Dash set out to investigate the ever-lowering age of teenage parents, what he discovered shocked him: these pregnancies were almost always intentional. learn more...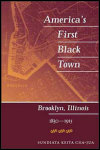 Brooklyn, Illinois, 1830-1915
Author: Sundiata Keita Cha-Jua
Pub Date: 2002

The courageous story of the first all-Black free town in the United States learn more...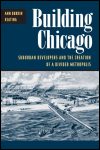 Suburban Developers and the Creation of a Divided Metropolis
Author: Ann Durkin Keating
Pub Date: April 2002

learn more...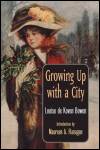 Author: Louise de Koven Bowen
Pub Date: December 2002

learn more...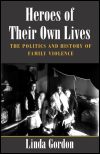 The Politics and History of Family Violence--Boston, 1880-1960
Author: Linda Gordon
Pub Date: April 2002

learn more...


Labor, Community, and Culture in Montana's Smelter City
Author: Laurie Mercier
Pub Date: September 2001

learn more...


Page:
1
2
3
4
5
6
7