Previous
12
13
14
15
16
17
18
19
20
21
Next
Women & Gender Studies
Women, Animals, and Social Justice
Author: Edited by Lisa Kemmerer
Pub Date: July 2011

Exposing links of oppression--and how feminists have responded learn more...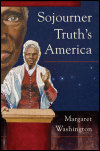 Author: Margaret Washington
Pub Date: Cloth: 2009; Paper: 2011

An expansive new biography of Sojourner Truth, charismatic preacher and activist learn more...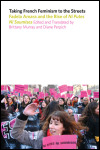 Fadela Amara and the Rise of Ni Putes Ni Soumises
Author: Edited and Translated by Brittany Murray and Diane Perpich
Pub Date: October 2011

A groundbreaking overview of the French civil rights movement Ni Putes Ni Soumises learn more...


Author: Simone de Beauvoir
Pub Date: November 2011

A landmark collection of Beauvoir's literary writings learn more...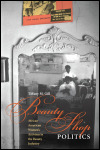 African American Women's Activism in the Beauty Industry
Author: Tiffany M. Gill
Pub Date: March 2010

A bold reassessment of black beauty salons as vital sites for social change learn more...


Organizing Clinics in the United States, 1916-1939
Author: Cathy Moran Hajo
Pub Date: June 2010

A detailed examination of birth control as local movement learn more...



Gender, Media, and Public Policy
Author: Karen M. Kedrowski and Marilyn Stine Sarow
Pub Date: Cloth: 2007; Paper: 2010

The first comparison of the breast cancer and prostate cancer movements learn more...


Variety Theater in the Nineteenth Century
Author: Gillian M. Rodger
Pub Date: July 2010

A rich exploration of a pivotal nineteenth-century theater form learn more...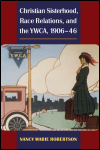 Author: Nancy Marie Robertson
Pub Date: Cloth: 2007; Paper: 2010

Black and white women's struggles over race relations in the YWCA and beyond learn more...


Finding Women in the Sources
Author: Edited by Nupur Chaudhuri, Sherry J. Katz, and Mary Elizabeth Perry
Pub Date: July 2010

Reconstructing the lives of women lost to historical record learn more...


Previous
12
13
14
15
16
17
18
19
20
21
Next