Previous
8
9
10
11
12
13
14
15
16
17
Next
History, Am.: 20th C.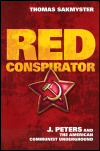 J. Peters and the American Communist Underground
Author: Thomas Sakmyster
Pub Date: March 2011

The definitive study of the "Hungarian man of mystery," shadowy spymaster J. Peters learn more...


Author: Samuel Gompers, Edited by Peter J. Albert and Grace Palladino
Pub Date: March 2011

The final years of a steadfast fighter for labor justice learn more...


Author: Pero Gaglo Dagbovie
Pub Date: 2010

New perspectives on black history and its profession learn more...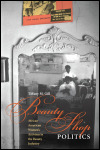 African American Women's Activism in the Beauty Industry
Author: Tiffany M. Gill
Pub Date: March 2010

A bold reassessment of black beauty salons as vital sites for social change learn more...



Author: John Raeburn
Pub Date: July 2010

Rediscovered FSA photographs by a major American artist learn more...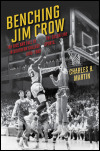 The Rise and Fall of the Color Line in Southern College Sports, 1890-1980
Author: Charles H. Martin
Pub Date: August 2010

A benchmark study of racial exclusion in college athletics learn more...


Organizing Clinics in the United States, 1916-1939
Author: Cathy Moran Hajo
Pub Date: June 2010

A detailed examination of birth control as local movement learn more...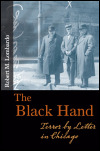 Terror by Letter in Chicago
Author: Robert M. Lombardo
Pub Date: February 2010

Unraveling the truth about the sinister extortion scheme that preyed on innocent Chicagoans learn more...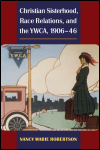 Author: Nancy Marie Robertson
Pub Date: Cloth: 2007; Paper: 2010

Black and white women's struggles over race relations in the YWCA and beyond learn more...


The Rhetoric of Public Sex Education, 1870-1924
Author: Robin E. Jensen
Pub Date: December 2010

Analyzing how health professionals and educators communicated with constituents about sex learn more...


Previous
8
9
10
11
12
13
14
15
16
17
Next