Previous
7
8
9
10
11
12
13
14
15
16
Browse by Title - A
Creativity and Continuity in Six Communities
Author: Susan Eike Spalding
Pub Date: November 2014

An engaging look at how clogging and flatfooting evolved into vital parts of Appalachia's dance culture learn more...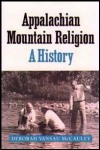 Author: Deborah Vansau McCauley
Pub Date: 1995

learn more...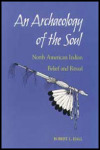 North American Indian Belief and Ritual
Author: Robert L. Hall
Pub Date: 1997

learn more...


The Old Negro in New Negro Art
Author: Phoebe Wolfskill
Pub Date: September 2017

The painter's struggle at the crossroads of artistic expression and social progress learn more...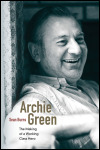 The Making of a Working-Class Hero
Author: Sean Burns
Pub Date: October 2011

Remembering a life devoted to preserving working-class traditions learn more...


Critiques of Contemporary Architecture and Education
Author: A. Richard Williams, FAIA
Pub Date: May 2009

Reflections of one architect's uniquely engaged life learn more...



Taking the Prairie School to Europe
Author: Vincent L. Michael
Pub Date: July 2013

One of Frank Lloyd Wright's earliest apprentices, a visionary of modern Catholic church buildings learn more...



The Story of Lincoln Park Zoo
Author: Mark Rosenthal, Carol Tauber, and Edward Uhlir
Pub Date: November 2003

The history of one of the oldest zoos in the US, filled with pictures and wonderful stories about the people and animals who made Lincoln Park Zoo learn more...


Native Religious Activism in the Red Power Era
Author: James Treat
Pub Date: December 2007

A narrative map of the Indian Ecumenical Conference learn more...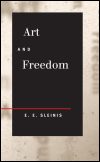 Author: E. E. Sleinis
Pub Date: December 2003

What does a life with art offer that a life without art does not? learn more...


Previous
7
8
9
10
11
12
13
14
15
16