1
2
3
4
5
6
7
8
9
10
Next
Browse by Title - A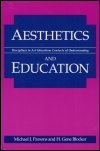 Author: Michael J. Parsons and H. Gene Blocker
Pub Date: 1993

learn more...


The Twenty-First-Century Edition
Author: Pier Luigi Nervi
Pub Date: August 2018

Architectural visions of concrete and beauty learn more...


Author: W. Avon Drake and Robert D. Holsworth
Pub Date: 1996

learn more...


Author: Mark Graham
Pub Date: May 2010

Representing Afghanistan in film, from the West and East learn more...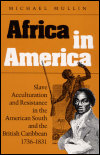 Slave Acculturation and Resistance in the American South and the British Caribbean, 1736-1831
Author: Michael Mullin
Pub Date: 1995

learn more...


Explorations of History and Culture
Author: Edited by Anne L. Bower
Pub Date: January 2009

Moving beyond catfish and collard greens to the soul of African American cooking learn more...


Author: Pero Gaglo Dagbovie
Pub Date: 2010

New perspectives on black history and its profession learn more...



The Eastern Kentucky Social Club
Author: Thomas E. Wagner and Phillip J. Obermiller
Pub Date: March 2004

The history of the Eastern Kentucky Social Club's past and present bring the hidden aspects of Appalachian history and culture to life learn more...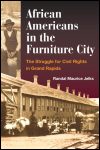 The Struggle for Civil Rights in Grand Rapids
Author: Randal Maurice Jelks
Pub Date: March 2005

The formation of a northern African American community and its struggle for civil rights learn more...


From the Era of Frederick Douglass to the Age of Obama
Author: Edited by Linda Heywood, Allison Blakely, Charles Stith, and Joshua C. Yesnowitz
Pub Date: February 2015

Exploring the many facets of African American participation in the U.S. foreign policy apparatus learn more...


1
2
3
4
5
6
7
8
9
10
Next