1
2
3
4
5
6
7
8
9
10
Next
Browse by Title - A
From the Era of Frederick Douglass to the Age of Obama
Author: Edited by Linda Heywood, Allison Blakely, Charles Stith, and Joshua C. Yesnowitz
Pub Date: February 2015

Exploring the many facets of African American participation in the U.S. foreign policy apparatus learn more...


Author: Bernard Binlin Dadié
Pub Date: 1994

learn more...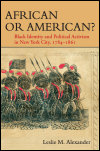 Black Identity and Political Activism in New York City, 1784-1861
Author: Leslie M. Alexander
Pub Date: Cloth: 2008; Paper: January 2012

The struggle for black identity in antebellum New York learn more...


Author: Edited and with an Introduction by Kathy A. Perkins
Pub Date: December 2008

For the first time, a distinctive collection of plays by African women published in English learn more...



The Harlem Renaissance and Beyond
Author: John O. Perpener III
Pub Date: 2005

Restores primary African-American dance pioneers to their proper place in the history of American Dance innovation learn more...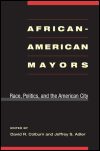 Race, Politics, and the American City
Author: Edited by David R. Colburn and Jeffrey S. Adler
Pub Date: 2005

How African-American mayors of major cities from Los Angeles to New York and Detroit to New Orleans met the post-election challenges of decaying inner cities, white flight, entrenched local power structures, and multiple demands from their diverse constituencies. learn more...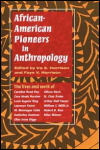 Author: Edited by Ira E. Harrison and Faye V. Harrison
Pub Date: 1999

learn more...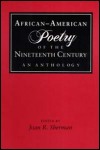 Author: Edited by Joan R. Sherman
Pub Date: 1992

learn more...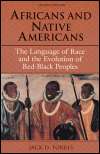 The Language of Race and the Evolution of Red-Black Peoples
Author: Jack D. Forbes
Pub Date: 1993

learn more...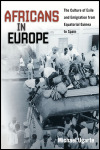 The Culture of Exile and Emigration from Equatorial Guinea to Spain
Author: Michael Ugarte
Pub Date: Cloth: 2010; Paper: May 2013

Following one African nation's flow of populations and culture in the colonial and postcolonial worlds learn more...


1
2
3
4
5
6
7
8
9
10
Next