Page:
1
2
3
4
5
6
7
8
9
10
Browse by Title - D
Five Nineteenth-Century Writers
Author: J. Hillis Miller
Pub Date: October 2000

In this acclaimed study, J. Hillis Miller focuses on five Victorian authors--Matthew Arnold, Emily Brontë, Robert Browning, Thomas DeQuincey, and Gerard Manley Hopkins--to present their various responses to crises of faith in the face of Darwinism, the rise of science, urbanization and other factors that seemed to distance them from God. learn more...


Author: Len Roberts
Pub Date: July 2007

Sex, saints, loss of loved ones, and acceptance learn more...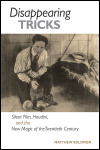 Silent Film, Houdini, and the New Magic of the Twentieth Century
Author: Matthew Solomon
Pub Date: February 2010

An entirely new and comprehensive approach to the relationship between stage magic and early cinema learn more...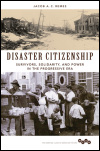 Survivors, Solidarity, and Power in the Progressive Era
Author: Jacob A. C. Remes
Pub Date: January 2016

The clash of reformers and survivors in the aftermath of catastrophe learn more...


White Leisure and the Making of the American "Oriental"
Author: Amy Sueyoshi
Pub Date: March 2018

The creation and evolution of a racial stereotype learn more...



A Feminist Critique of the Man-Made Environment
Author: Leslie Kanes Weisman
Pub Date: 1994

learn more...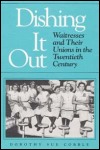 Waitresses and Their Unions in the Twentieth Century
Author: Dorothy Sue Cobble
Pub Date: 1992

learn more...



Author: Bruce Jackson
Pub Date: 1992

learn more...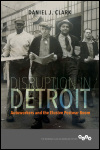 Autoworkers and the Elusive Postwar Boom
Author: Daniel J. Clark
Pub Date: September 2018

Waking up from our American Dream of 1950s Detroit learn more...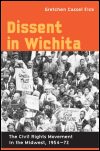 The Civil Rights Movement in the Midwest, 1954-72
Author: Gretchen Cassel Eick
Pub Date: Cloth: 2001; Paper: 2007

learn more...


Page:
1
2
3
4
5
6
7
8
9
10