Page:
1
2
3
4
5
6
7
8
9
10
Browse by Title - D
Country Music and the Southern Working Class
Author: Bill C. Malone
Pub Date: Cloth: 2002; Paper: 2006

learn more...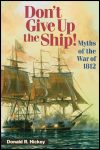 Author: Donald R. Hickey
Pub Date: Cloth: 2006; Paper: 2007

Clearing the fog from the War of 1812 learn more...


My Life with Jimmy Martin, the King of Bluegrass
Author: Barbara Martin Stephens
Pub Date: August 2017

Life with a legend against the backdrop of bluegrass's golden age learn more...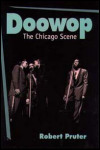 Author: Robert Pruter
Pub Date: 1997

learn more...



Theoretical Issues in Twentieth-Century Black Literature
Author: Sandra Adell
Pub Date: 1994

learn more...


A South Carolina Slave Community
Author: Charles Joyner
Pub Date: October 2009

A new edition of the classic study of slave life in the American South learn more...


Black and White Workers in Chicago's Packinghouses, 1904-54
Author: Rick Halpern
Pub Date: 1997

learn more...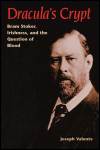 Bram Stoker, Irishness, and the Question of Blood
Author: Joseph Valente
Pub Date: November 2002

learn more...


The Journey to a Wheelchair Basketball National Championship
Author: Josh Birnbaum
Pub Date: November 2017

Photographs of the uphill battles and crowning triumph of a storied athletic program learn more...


Folksongs from Prince Edward Island
Author: Edward D. Ives
Pub Date: 1999

learn more...


Page:
1
2
3
4
5
6
7
8
9
10