Page:
1
2
3
4
5
6
7
8
9
10
Browse by Title - D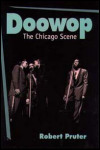 Author: Robert Pruter
Pub Date: 1997

learn more...



Theoretical Issues in Twentieth-Century Black Literature
Author: Sandra Adell
Pub Date: 1994

learn more...


A South Carolina Slave Community
Author: Charles Joyner
Pub Date: October 2009

A new edition of the classic study of slave life in the American South learn more...


Black and White Workers in Chicago's Packinghouses, 1904-54
Author: Rick Halpern
Pub Date: 1997

learn more...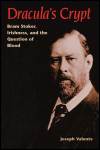 Bram Stoker, Irishness, and the Question of Blood
Author: Joseph Valente
Pub Date: November 2002

learn more...


The Journey to a Wheelchair Basketball National Championship
Author: Josh Birnbaum
Pub Date: November 2017

Photographs of the uphill battles and crowning triumph of a storied athletic program learn more...


Folksongs from Prince Edward Island
Author: Edward D. Ives
Pub Date: 1999

learn more...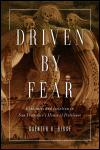 Epidemics and Isolation in San Francisco's House of Pestilence
Author: Guenter B. Risse
Pub Date: January 2016

How diseases are made worse by the fear of them learn more...


Author: Robert J. Burdette
Pub Date: January 2000

An extraordinarily vivid, thoughtful, and literary memoir of the common soldier's experience during the Civil War by a professional writer. learn more...



Author: N. Lee Orr
Pub Date: July 2008

A popular Victorian composer of organ and choral music learn more...


Page:
1
2
3
4
5
6
7
8
9
10