Page:
1
2
3
4
5
6
7
8
9
10
Browse by Title - D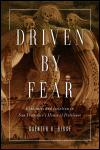 Epidemics and Isolation in San Francisco's House of Pestilence
Author: Guenter B. Risse
Pub Date: January 2016

How diseases are made worse by the fear of them learn more...


Author: Robert J. Burdette
Pub Date: January 2000

An extraordinarily vivid, thoughtful, and literary memoir of the common soldier's experience during the Civil War by a professional writer. learn more...



Author: N. Lee Orr
Pub Date: July 2008

A popular Victorian composer of organ and choral music learn more...


Author: James D. Rose
Pub Date: July 2001

learn more...



High School Football in Illinois
Author: Taylor H. A. Bell
Pub Date: August 2010

A colorful history of high school football in Illinois learn more...


Author: Suzanne M. Sinke
Pub Date: September 2002

learn more...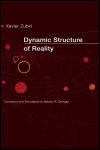 Author: Xavier Zubiri
Pub Date: July 2003

First English translation Spanish philosopher Zubiri's estructura dinámica de la realidad. learn more...


Author: Edited by Paul F. Diehl
Pub Date: 1998

learn more...


Page:
1
2
3
4
5
6
7
8
9
10