Page:
1
2
3
4
5
6
7
8
9
Browse by Title - E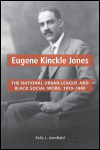 The National Urban League and Black Social Work, 1910-1940
Author: Felix L. Armfield
Pub Date: Cloth: 2012; Paper: February 2014

The biography of an important agent for black social change in the early twentieth century learn more...


Author: Nick Salvatore
Pub Date: March 2007

The triumphs and tragedies of a great American socialist learn more...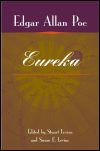 Author: Edgar Allan Poe
Pub Date: October 2004

The premier scholarly annotated edition of Poe's Eureka learn more...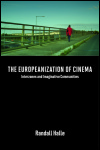 Interzones and Imaginative Communities
Author: Randall Halle
Pub Date: June 2014

An original and exciting examination of boundary-crossing spaces in European cinema learn more...



Author: Sally Webster
Pub Date: Cloth: 2004; Paper: 2008

The first in-depth study of Mary Cassatt's lost mural Modern Woman learn more...


Author: Carl Sandburg
Pub Date: Cloth: 1983; Paper: 1999

learn more...


The Philosophy and Politics of Zora Neale Hurston
Author: Deborah G. Plant
Pub Date: 1995

learn more...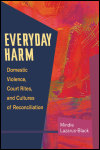 Domestic Violence, Court Rites, and Cultures of Reconciliation
Author: Mindie Lazarus-Black
Pub Date: May 2007

Exposing the powerful contradictions between empowering rights and legal rites. learn more...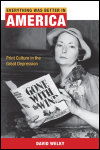 Print Culture in the Great Depression
Author: David Welky
Pub Date: May 2008

American mass culture's conservative response to the Great Depression and the coming of World War II learn more...



The Creation and Marketing of the Femme Fatale
Author: Elizabeth K. Menon
Pub Date: May 2006

French print media and the image of the "depraved" woman in the Belle Epoque learn more...


Page:
1
2
3
4
5
6
7
8
9