Page:
1
2
3
4
5
6
7
8
9
Browse by Title - E
Author: Sandra McPherson
Pub Date: September 2007

Reflections on everyday living and bereavement learn more...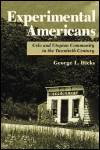 Celo and Utopian Community in the Twentieth Century
Author: George L. Hicks
Pub Date: July 2001

An in-depth look at one of America's most long-lived utopian communities, set in context not only with other such uniquely American experiments, but with American society as a whole. learn more...



A Field Guide to the Prairie State
Author: Michael Jeffords and Susan Post
Pub Date: April 2014

A lavishly illustrated guide to fifty of Illinois's most beautiful wildlife havens learn more...


Author: Robert L. Marshall and Traute M. Marshall
Pub Date: June 2016

Following in the footsteps of the great composer learn more...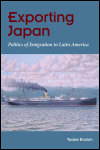 Politics of Emigration to Latin America
Author: Toake Endoh
Pub Date: April 2009

The untold history of the Japanese empire's expansionist migration to Latin America learn more...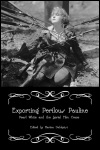 Pearl White and the Serial Film Craze
Author: Edited by Marina Dahlquist
Pub Date: July 2013

Daring queens of the screen in early cinema history learn more...


New Histories of Black People
Author: Edited by Dawne Y. Curry, Eric D. Duke, and Marshanda A. Smith
Pub Date: August 2009

Exciting perspectives on the black diaspora's global histories learn more...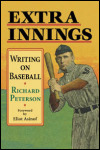 Author: Richard Peterson
Pub Date: May 2001

For die-hard baseball intellectuals, Peterson explores how baseball writers have generated and sometimes challenged the narrative myths of the sport and its players. learn more...


Trauma, Testimony, and Community
Author: Edited by Nancy K. Miller and Jason Tougaw
Pub Date: June 2002

learn more...


Page:
1
2
3
4
5
6
7
8
9