Previous
4
5
6
7
8
9
10
11
12
13
Browse by Title - F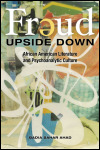 African American Literature and Psychoanalytic Culture
Author: Badia Sahar Ahad
Pub Date: November 2010

A salient take on psychoanalysis as a cultural phenomenon, intersecting with African American literature learn more...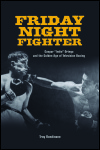 Gaspar "Indio" Ortega and the Golden Age of Television Boxing
Author: Troy Rondinone
Pub Date: May 2013

The rise of televised boxing and one of its most watched and beloved fighters learn more...


Author: Tracy B. Strong
Pub Date: October 2000

A significant contribution to Nietzsche studies, the author examines both the personal and the political sides of Nietzsche's writings to show how his writings can expand notions of democratic politics and democratic understanding. learn more...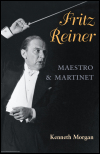 Author: Kenneth Morgan
Pub Date: Cloth: 2005; Paper: 2010

The life and legacy of a musical mastermind learn more...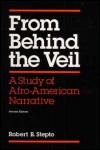 A Study of Afro-American Narrative
Author: Robert B. Stepto
Pub Date: 1991

learn more...



The Development of American Social Work in a Market Economy
Author: Stanley Wenocur and Michael Reisch
Pub Date: 2002

learn more...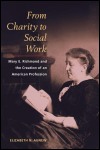 Mary E. Richmond and the Creation of an American Profession
Author: Elizabeth N. Agnew
Pub Date: January 2004

Examination of the development of modern social work from its roots in late 19th Century charity through the 1920's, focusing on the life and leadership of Mary E. Richmond. Highlights the important role of charity organization philosophy in the transformation from voluntary charity to professional social work. learn more...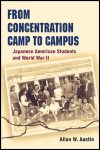 Japanese American Students and World War II
Author: Allan W. Austin
Pub Date: Cloth: 2004; Paper: 2007

Exploring racism and multiculturalism in WWII-era Japanese American student resettlement learn more...


The World of Taste in Early Modern Europe
Author: Viktoria von Hoffmann
Pub Date: January 2017

Mystery, metaphor, and the creation of a new sensual realm learn more...


Author: Paul Magee
Pub Date: June 2000

Surrealistic in style and content, this intellectual tour guide into the nature of tourists and tourism is a theorist's field trip, engaged in upside-down anthropology, ethnography, and culture studies to arrive out on the other side of emergent global culture and the nature of personhood. Quirky and difficult, but fun. learn more...


Previous
4
5
6
7
8
9
10
11
12
13