Previous
2
3
4
5
6
7
8
9
10
11
Next
Browse by Title - F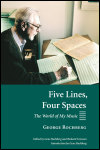 Author: George Rochberg
Pub Date: May 2009

The candid, insightful memoir of a maverick American composer and publisher learn more...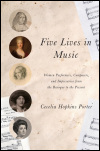 Women Performers, Composers, and Impresarios from the Baroque to the Present
Author: Cecelia Hopkins Porter
Pub Date: Cloth: 2012; Paper: January 2014

Richly historical portraits of five exceptional women musicians learn more...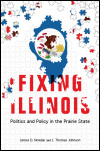 Politics and Policy in the Prairie State
Author: James D. Nowlan and J. Thomas Johnson
Pub Date: May 2014

A blueprint for solving the state's problems, just in time for the 2014 elections learn more...


American Women Poets and Alcohol
Author: Brett C. Millier
Pub Date: September 2009

Women poets who found both inspiration and isolation at the bottom of the glass learn more...


Author: Jean Paulhan
Pub Date: January 2006

Paulhan's seminal work in English for the first time learn more...



The Life and Music of Curly Seckler
Author: Penny Parsons
Pub Date: May 2016

The bluegrass legend's road from Carolina cotton fields to Nashville Grass learn more...


Moving with the Giants of Jazz, Swing, and Rhythm and Blues
Author: Joe Evans with Christopher Brooks
Pub Date: Cloth: 2008; Paper: 2011

The life and career of an important African American music executive, entrepreneur, and musician learn more...


Ethnomusicologists Contemplate Their Discipline
Author: Edited by Bruno Nettl
Pub Date: November 2016

Milestones, breakthroughs, and classics from five decades of the world-spanning journal learn more...


The Men, Women, and Children of the Birmingham Civil Rights Movement
Author: Edited by Horace Huntley and John W. McKerley
Pub Date: January 2009

Firsthand accounts from the Civil Rights Movement's frontlines learn more...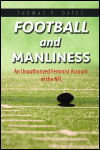 An Unauthorized Feminist Account of the NFL
Author: Thomas P. Oates
Pub Date: April 2017

Tackling the problem of how the NFL measures men learn more...


Previous
2
3
4
5
6
7
8
9
10
11
Next