Page:
1
2
3
4
5
6
7
8
9
10
Browse by Title - H
Roots Music Photographs from the Great Depression
Author: Rich Remsberg
Pub Date: April 2010

Poignant images of music making during the Depression, captured with precision and purpose learn more...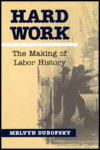 The Making of Labor History
Author: Melvyn Dubofsky
Pub Date: May 2000

A career-spanning collection of writings on labor history by one of the leading figures in the field learn more...


Author: Leonard K. Eaton
Pub Date: November 2006

The first biography of one of America's most brilliant civil engineers learn more...


Black Student Power in the Late 1960s
Author: Stefan M. Bradley
Pub Date: Cloth: 2009; Paper: August 2012

A vigorous study of the black activism and civil disobedience that rocked the Ivy League in the 1960s learn more...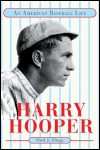 An American Baseball Life
Author: Paul J. Zingg
Pub Date: 2004

learn more...



From the Spiritual to the Harlem Renaissance
Author: Jean E. Snyder
Pub Date: March 2016

Reclaiming the unique life and soaring art of an essential American composer learn more...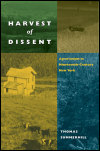 Agrarianism in Nineteenth-Century New York
Author: Thomas Summerhill
Pub Date: Cloth: 2005; Paper: 2008

A deep account of the long transition towards capitalism and modernity in the rural United States learn more...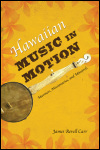 Mariners, Missionaries, and Minstrels
Author: James Revell Carr
Pub Date: December 2014

The performance, reception, and transmission of Hawaiian music in the nineteenth century learn more...


The Story of the National Barn Dance
Author: Edited by Chad Berry
Pub Date: July 2008

An astute collection of inquiries into the rich history and impact of the National Barn Dance learn more...


Transatlantic Anarchist Networks
Author: Timothy Messer-Kruse
Pub Date: August 2012

A bold reconsideration of the roots and realities of American anarchism learn more...


Page:
1
2
3
4
5
6
7
8
9
10