Page:
1
2
3
4
5
6
7
8
9
10
Browse by Title - H
Author: Stephen Hardy and Andrew C. Holman
Pub Date: December 2018

Cold steel, cold war, and the epic of hockey learn more...



Roots and Branches of Southern Appalachian Dance
Author: Phil Jamison
Pub Date: July 2015

From cakewalks to clogging, a new history of a vital American art form learn more...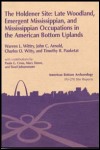 Late Woodland, Emergent Mississippian, and Mississippian Occupations in the American Bottom Uplands (11-S-685). Vol. 26
Author: Warren L. Wittry, John C. Arnold, Charles O. Witty, and Timothy R. Pauketat
Pub Date: 1994

learn more...


Chinese Women Garment Workers in New York City, 1948-92
Author: Xiaolan Bao
Pub Date: 2006

Bao looks at the dramatic 1982 strike of 20,000 Chinese-American garment workers (most of them women) and explores the profound transformation of family culture that enabled this uncharacteristic militancy and organized protest. learn more...



Author: Waldo Frank
Pub Date: December 2003

Waldo Frank's 1923 novel "Holiday" is the compelling account of a Southern lynching presented through a white author's modernist, experimental style. Written by a white, middle class Jewish northerner educated at Yale posing as a black man while traveling with Jean Toomer. learn more...


Author: R. T. Smith
Pub Date: August 2003

In THE HOLLOW LOG LOUNGE the humor, music and storytelling of the small town South rise and converge in a chorus of wild and shapely voices. learn more...



Author: Michelle Hilmes
Pub Date: 1999

learn more...


Deafness and the Film Entertainment Industry
Author: John S. Schuchman
Pub Date: 1999

learn more...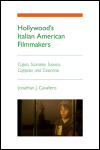 Capra, Scorsese, Savoca, Coppola, and Tarantino
Author: Jonathan J. Cavallero
Pub Date: June 2011

The roles of ethnicity and cultural identity in the films of Italian American film directors learn more...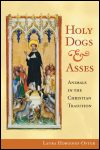 Animals in the Christian Tradition
Author: Laura Hobgood-Oster
Pub Date: February 2008

Recognizing animals in the Christian tradition learn more...


Page:
1
2
3
4
5
6
7
8
9
10