Page:
1
2
3
4
5
6
7
8
9
10
Browse by Title - H
Pragmatism, Pluralism, and Adaptation
Author: Murray J. Leaf
Pub Date: June 2009

An empirical analysis of social organization, powerfully integrating modern social, psychological, and legal theory learn more...


Looking at Images of African American Suffering and Death
Author: Courtney R. Baker
Pub Date: Cloth: 2015; Paper: August 2017

Looking anew at representations of pain in African American history learn more...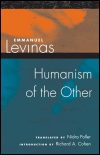 Author: Emmanuel Levinas
Pub Date: 2006

This work, a philosophical reaction to prevailing nihilism in the 1960's is urgent reading today when a new sort of nihilism, parading in the very garments of humanism, threatens to engulf our civilization. ---- A key text in Levinas' work, introduces the concept of the humanity of each human being as only understood and discovered through understanding the humanity of others first learn more...



Exercises and GIS Data to Accompany Urban Land Use Planning, Fifth Edition
Author: Ann-Margaret Esnard, Philip R. Berke, David R. Godschalk, and Edward J. Kaiser
Pub Date: April 2006

Exercises and problems to accompany the "bible" of urban planning learn more...


Page:
1
2
3
4
5
6
7
8
9
10