Page:
1
2
3
4
5
6
7
8
9
Browse by Title - I
The Integration of Old and New Migrants in Western Europe since 1850
Author: Leo Lucassen
Pub Date: November 2005

Common threads in the long-term integration experience of migrants, past and present learn more...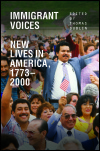 New Lives in America, 1773-2000
Author: Edited by Thomas Dublin
Pub Date: April 2014

A new edition of the classic collection of writings by immigrants to the U.S. learn more...


Author: Edited by Nilda Flores-González, Anna Romina Guevarra, Maura Toro-Morn, and Grace Chang
Pub Date: August 2013

Interdisciplinary perspectives on an underrepresented labor force learn more...


Yiddish and Italian Anarchism in America
Author: Kenyon Zimmer
Pub Date: July 2015

The worlds that anarchists left behind, the worlds in which they lived, and the worlds they strove to create learn more...


Author: Maura Stanton
Pub Date: July 2008

A poetic exploration of the power of human imagination learn more...


Enduring the South African War
Author: John Boje
Pub Date: November 2015

Everyday life under martial law during the Anglo-Boer War learn more...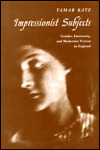 Gender, Interiority, and Modernist Fiction in England
Author: Tamar Katz
Pub Date: November 2000

Impressionist Subjects looks at the way modernist writers wrote about how the mind works, and connects those ideas to the way that women moved into public life in the early 20th century. learn more...


The Intersection of Race and Feminist Politics in All-Black Male Schools
Author: Keisha Lindsay
Pub Date: July 2018

Antifeminist and antiracist currents within an education reform movement learn more...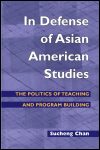 The Politics of Teaching and Program Building
Author: Sucheng Chan
Pub Date: July 2005

Insights from the vanguard of academic program building learn more...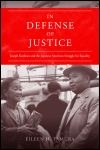 Joseph Kurihara and the Japanese American Struggle for Equality
Author: Eileen H. Tamura
Pub Date: October 2013

A bold leader of the resistance during the incarceration of Japanese Americans learn more...


Page:
1
2
3
4
5
6
7
8
9