Page:
1
2
3
4
5
6
Browse by Title - J
Author: James Weber Linn Introduction by Anne Firor Scott
Pub Date: June 2000

One of the finest--and most complete--biographies of Jane Addams ever written learn more...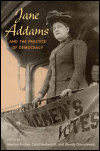 Author: Edited by Marilyn Fischer, Carol Nackenoff, and Wendy Chmielewski
Pub Date: February 2009

A fresh, interdisciplinary approach to Addams's thought on democracy, citizenship, and international peace learn more...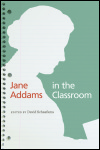 Author: Edited by David Schaafsma
Pub Date: October 2014

Essays bringing Jane Addams's innovative ideas on education to the teachers of today and tomorrow learn more...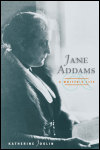 Author: Katherine Joslin
Pub Date: January 2009

The story of the literary woman behind the public figure learn more...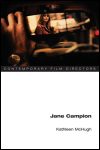 Author: Kathleen McHugh
Pub Date: May 2007

The subversive style of the woman who has become one of the world's greatest film directors learn more...


Culture, Community, and Health Politics, 1880-1950
Author: Susan L. Smith
Pub Date: October 2005

The separate but unequal politics of health affecting American minority women learn more...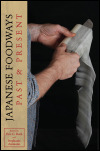 Author: Edited by Eric C. Rath and Stephanie Assmann
Pub Date: November 2010

The first English-language compilation of research on Japanese cooking and food culture learn more...


Author: Daniel M. Masterson with Sayaka Funada-Classen
Pub Date: December 2004

This book chronicles the experience of the first Japanese immigrants and their descendents in Latin America during the past century particularly emphasizing their struggle to adapt to their new homelands while retaining strong ties to their cultural heritage. learn more...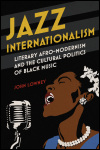 Literary Afro-Modernism and the Cultural Politics of Black Music
Author: John Lowney
Pub Date: October 2017

Hearing jazz in Afro-modernist literature learn more...



New York City's Unseen Scene
Author: Thomas H. Greenland
Pub Date: April 2016

An intimate account of jazz and community learn more...


Page:
1
2
3
4
5
6