1
2
3
4
5
6
7
8
9
10
Next
Browse by Title - M
A Black Entrepreneur in Nineteenth-Century San Francisco
Author: Lynn M. Hudson
Pub Date: Cloth: 2003; Paper: 2008

Investigating Mary Ellen Pleasant's convoluted legacy learn more...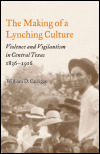 Violence and Vigilantism in Central Texas, 1836-1916
Author: William D. Carrigan
Pub Date: 2006

How a culture of violence legitimized lynching among ordinary people learn more...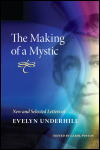 New and Selected Letters of Evelyn Underhill
Author: Evelyn Underhill
Pub Date: February 2010

Substantial correspondence from an exceptional writer, poet, pacifist, and mystic learn more...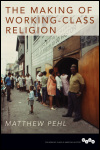 Author: Matthew Pehl
Pub Date: October 2016

Welding solidarity to the sacred in the Motor City learn more...


A Viewer's History from the Civil War to the Great Depression
Author: Cara A. Finnegan
Pub Date: Cloth: 2015; Paper: 2017

How Americans grew to understand a new kind of visual experience learn more...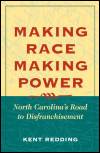 North Carolina's Road to Disfranchisement
Author: Kent Redding
Pub Date: July 2003

The how, why, and when of black disfranchisement in the American South learn more...


Author: Edited by Jonathan Bell and Timothy Stanley
Pub Date: Cloth: 2012; Paper: March 2014

Taking the pulse of the left in contemporary politics learn more...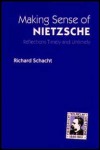 Reflections Timely and Untimely
Author: Richard Schacht
Pub Date: 1995

learn more...


Mormons, Miners, and Southern Paiutes
Author: W. Paul Reeve
Pub Date: April 2007

Exploring the cultural interactions on the southern rim of the Great Basin in the last half of the nineteenth century learn more...



Sparrows Point and the Rise and Ruin of American Industrial Might
Author: Mark Reutter
Pub Date: 2004

An expanded and updated edition featuring 26 pages of photos, an author's preface, and a new chapter detailing the devastating effects of Bethlehem Steel's bankruptcy titled "The Discarded American Worker" learn more...


1
2
3
4
5
6
7
8
9
10
Next