Previous
8
9
10
11
12
13
14
15
16
17
Browse by Title - M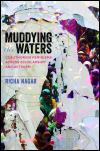 Coauthoring Feminisms across Scholarship and Activism
Author: Richa Nagar
Pub Date: November 2014

A moving exploration of the promise and pitfalls encountered during two decades of transnational feminist work learn more...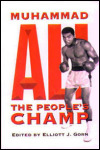 Author: Edited by Elliott J. Gorn
Pub Date: 1998

learn more...


Middletown and Asian America
Author: Himanee Gupta-Carlson
Pub Date: February 2018

An Indian American's perspective on the typical American community learn more...


The Great Walls of Joliet
Author: Jeff Huebner
Pub Date: April 2001

A vividly illustrated celebration of the public murals commissioned by the city of Joliet, Illinois. learn more...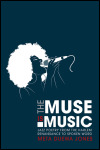 Jazz Poetry from the Harlem Renaissance to Spoken Word
Author: Meta DuEwa Jones
Pub Date: Cloth: 2011; Paper: February 2013

An elaborate articulation of the connections between jazz, poetry, and gender learn more...



Author: Michael Kuo and Andrew S. Methven
Pub Date: May 2014

An illustrated guide to the Midwest's many mushrooms learn more...


Author: Edited by John Morgan O'Connell and Salwa El-Shawan Castelo-Branco
Pub Date: October 2010

A timely exploration of music's role in conflict situations across the globe learn more...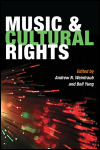 Author: Edited by Andrew N. Weintraub and Bell Yung
Pub Date: October 2009

Global and local perspectives on the meaning and significance of cultural rights through music learn more...


Author: Edited by Pirkko Moisala and Beverley Diamond
Pub Date: July 2000

International scholars engage in a conversation about music and gender in various cross-culture case studies in an effort to determine how music can help individuals, groups, and nations bridge difficult times of changing values. learn more...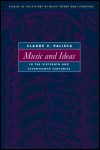 Author: Claude V. Palisca
Pub Date: Cloth: 2006; Paper: October 2017

A masterful investigation of the close interrelationships between music and intellectual history learn more...


Previous
8
9
10
11
12
13
14
15
16
17