Page:
1
2
3
4
5
6
7
8
Browse by Title - N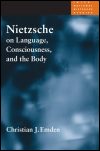 Author: Christian J. Emden
Pub Date: July 2005

Vindicating Nietzsche as a man of--and ahead of--his time learn more...


An Intellectual Biography
Author: Thomas H. Brobjer
Pub Date: April 2008

A sourcebook of the chronology and range of Nietzsche's reading learn more...


Author: Steven Hales and Rex Welshon
Pub Date: April 2000

An analytical assessment of Nietzsche's views on many topics, demonstrating his core belief that the value of the world lies in our interpretation of it and even the very nature of the world depends upon perspective. learn more...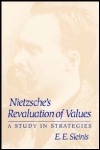 Author: E. E. Sleinis
Pub Date: 1994

learn more...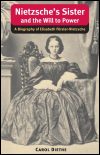 A Biography of Elisabeth Förster-Nietzsche
Author: Carol Diethe
Pub Date: July 2007

Elizabeth Förster-Nietzsche's own will to power and its effects on Nietzsche, his life, and his reputation learn more...


Author: Carl Van Vechten
Pub Date: January 2000

A controversial but appealing, amusing, and vivacious celebration of Harlem and the Harlem Renaissance in the 1920's learn more...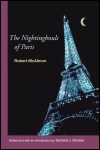 Author: Robert McAlmon
Pub Date: February 2007

A wild, firsthand account of expatriate life in France during the close of the twenties. learn more...


Japanese American Players from Immigration and Internment to the Major Leagues
Author: Samuel O. Regalado
Pub Date: March 2013

How Japanese immigrants embraced America's pastime learn more...



Author: A. V. Christie
Pub Date: 1997

learn more...



Author: May R. Berenbaum
Pub Date: 1989

All the buzz on ninety-nine of our creepiest, crawliest neighbors learn more...


Page:
1
2
3
4
5
6
7
8