Page:
1
2
3
4
5
6
7
8
Browse by Title - N
Conversations with Cambodian Community Leaders in the United States
Author: Edited and with an Introduction by Sucheng Chan
Pub Date: February 2003

Cambodian history, migration, and resettlement in the U.S. learn more...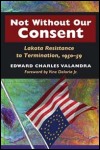 Lakota Resistance to Termination, 1950-59
Author: Edward Charles Valandra
Pub Date: August 2006

Native Americans' continuing struggle for self-determination against American hegemony learn more...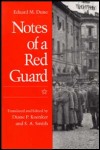 Author: Eduard M. Dune. Translated and Edited by Diane P. Koenker and S. A. Smith
Pub Date: 1993

learn more...


Slavery, Marriage, and Freedom in Nineteenth-Century America
Author: Tess Chakkalakal
Pub Date: Cloth: 2011; Paper: May 2013

Reworking classic literary texts to explore the unconventional union of slave-marriage learn more...


Gender and Race in the Army Nurse Corps
Author: Charissa J. Threat
Pub Date: April 2015

Fighting for the right to a career in military nursing learn more...


From Mennonite Missionary to Anthropologist in the Argentine Chaco
Author: Elmer S. Miller
Pub Date: 1995

learn more...


Page:
1
2
3
4
5
6
7
8