Page:
1
2
3
4
5
6
Browse by Title - O

Author: Larry Kanfer
Pub Date: 1992

A striking collection of images of the great American Midwest learn more...


The Clerical and Technical Workers' Strike at Yale University, 1984-85
Author: Toni Gilpin, Gary Isaac, Dan Letwin, and Jack McKivigan
Pub Date: 1995

learn more...


Unnamed Sources and the Battle for Journalism
Author: Matt Carlson
Pub Date: Cloth: 2011; Paper: August 2012

The use of confidential sources during a tumultuous period in American history and journalism learn more...


Gender and Caste in Nepal
Author: Mary M. Cameron
Pub Date: 1998

learn more...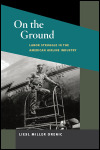 Labor Struggle in the American Airline Industry
Author: Liesl Miller Orenic
Pub Date: July 2009

The challenges and successes of unionization at four U.S. airlines, with a focus on baggage handlers learn more...



Author: Harvey Swados

learn more...


Strategies of Working-Class Women during the Depression
Author: Mary E. Triece
Pub Date: February 2007

Working-class women's creative challenges to oppressive gender norms and workplace discrimination. learn more...



The United States Air Force Academy
Author: Robert Allen Nauman
Pub Date: 2008

A lavishly illustrated history of the academy's construction, from earliest conception to eventual completion learn more...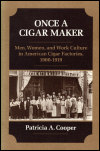 Men, Women, and Work Culture in American Cigar Factories, 1900-1919
Author: Patricia A. Cooper
Pub Date: 1992

learn more...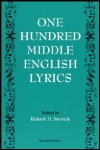 Author: Edited by Robert D. Stevick
Pub Date: 1994

learn more...


Page:
1
2
3
4
5
6